Whether you plan to do your holiday shopping online or in-person, our shops and services are taking all precautions to make your experience safe and easy. Explore options available at various Bishop's Landing retailers and restaurants.
Planning to visit the waterfront? Visit our festive tree at Bishop's Landing, which is lit up for Good Tidings! Until December 24th, discover special offers at our shops and enter for your chance to win the Holiday Grand Prize: a $250 gift card for Bishop's Landing shops and services!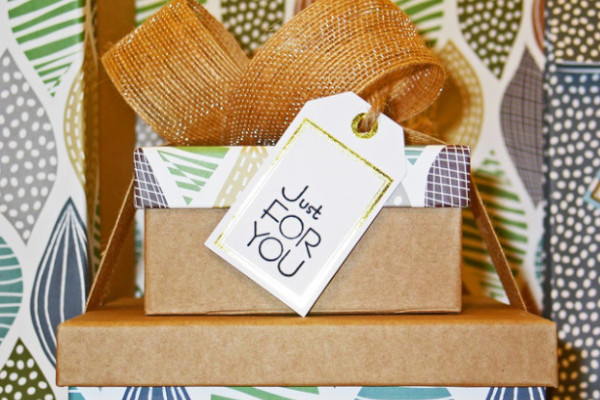 Find Leafy Gifts Online and In-Store at Audrey Too
Lots of unique indoor plants are available in-store, online, for delivery, and curbside pick-up at Audrey Too at Bishop's Landing. Extra precautions are being taken for in-store shoppers such as reduced capacity and additional cleaning of high-touch surfaces. Top off your holiday gift with a colourful pot!
Give the Gift of The Best Take-Out in Halifax
Share the gift of pizza, fresh from the oven and more of your favourite local dishes when you purchase a gift card this holiday season.
Available online, use The Bertossi Group gift card when you order takeout at The Bicycle Thief and Ristorante a Mano. You can also call 902-425-7980 to purchase a gift card and pick up the gift card at any Bertossi Group restaurant during open hours.
Shop Festive Wine, Beer, and Spirits at Bishop's Cellar
From festive Wine Wednesday cases to local micro-brewery selections, Bishop's Cellar will help you find something for your favourite person. Gift cards are also available, starting at $50. Bishop's cellar also offers many safe options for shopping:
Place your order online for delivery, anywhere in Nova Scotia
Get curbside pickup in Bishop's Landing
Shop in-store where staff are doing daily deep-cleaning and there is reduced capacity and hygiene rules in place
Discover Fashion-Forward Gifts at Ivory Sheep Clothing
Shop Ivory Sheep Clothing's unique and fun accessories, perfect for the fashion-forward person on your list. The new, locally-owned women's clothing boutique at Bishop's Landing offers stylish pieces to spice up your wardrobe. You can shop online or visit their store at 1477 Lower Water Street—visit their website to see reduced hours.
Book a Jewellery Consultation with FRIDA on Zoom
Give the gift of luxury this holiday season! To embrace the virtual world, FRIDA offers curated edits, personal shopping and custom appointments in-store and via ZOOM. If you would like to schedule a consultation, please contact FRIDA owner and designer, Carrie Lamb, via email at info@frida.ca.
Support Local Shops with the Southwest Shop Card
Support local this holiday season with the Southwest shop card, available in $10, $25, and $50 denominations and redeemable at all shops and services at Bishop's Landing. From the latest in women's fashion to handmade confections, there's always something in store for friends and family to enjoy!