Whether its because of the fashion, foliage, football or food, fall is a favourite season for many of us. With the new season in full swing, the Piazza at Bishop's Landing has a cornucopia of exciting offerings that will please any taste.
Smiling Goat Organic Espresso Bar's Pumpkin Pie Latte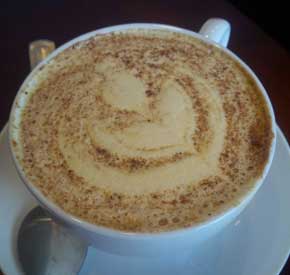 This eagerly anticipated drink is made with REAL pumpkin pie filling, organic chai concentrate and your choice of organic milk, lactose free milk, organic soy or almond milk. Drop by either of their locations and try one today!
Cold-Nixing Elixirs at The Juice Press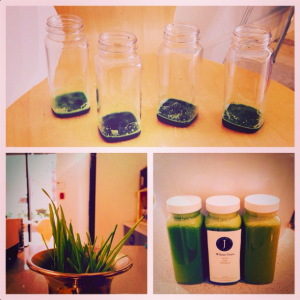 As cold and flu season rears its ugly head, most of us will do anything to avoid getting sick. Amongst their many delicious concoctions, The Juice Press also grows and sells wheatgrass elixirs, with each bottle containing one full ounce of wheat grass equivalent to 6 pounds of leafy greens! Paired with some lemon and apple, elixirs make drinking your greens tasty and enjoyable while doing your body good.
New Cocoa Mix at Sugah!

Is there anything better than curling up by the fire and sipping on a decadent cup of cocoa? We might call it a tie between getting Sugah!'s hand-paddled ice cream and walking the Halifax boardwalk on a summer day, but drinking their new hot chocolate mix on a cool evening is definitely up there. Made with creamy Belgian milk chocolate and pure european cocoa, stop by today and pick up your own mix to last you through those crisp fall evenings.
Craft Beer at Bishop's Cellar
Bishop's Cellar may be known for their impeccable wine selection and friendly service, but they're also no stranger to a finely crafted brew. Championing the budding local craft beer industry since they opened their doors in 2003, Bishop's Cellar has begun to supply Nova Scotia with select brews from the rest of Canada, the USA and around the world. And what better time to ease into a full flavoured beer than in the fall? Browse their selection of craft beer here.
New Fall Menu at The Bicycle Thief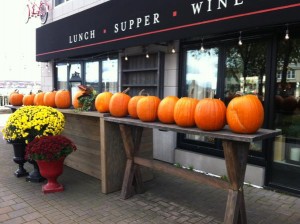 Taking full advantage of the fall harvest, The Bicycle Thief's new menu features some of the season's tastiest ingredients. From the sweet pumpkin soup topped with crumbled amaretti biscuits, a swirl of mascarpone and pumpkin seed oil drizzle; to the Lasagna (back by popular demand!); layered with wild mushrooms, montasio, mascarpone and baked with truffle infused béchamel, and everything in between–The Bicycle Thief has the must-try dish you'll fall in love with. Check out our recent blog post featuring food photos or browse their new menu.
These are just a taste of the amazing happenings around Piazza at Bishop's Landing this fall. Take a stroll down the boardwalk (it's still lovely!), and visit our shops and restaurants today.