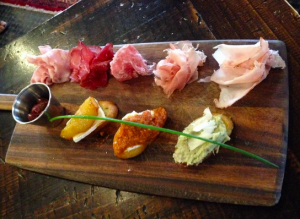 As we transition into fall, The Bicycle Thief has updated its menus to take advantage of the season's tastiest ingredients.
Some of the new offerings include:
Carbonara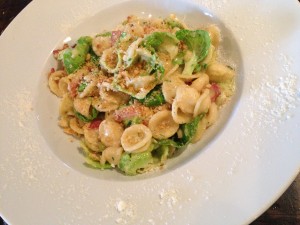 A classic Italian dish with a BT twist: served on orrchiette with brussels sprouts and bacon. With its cream finish and house made herbed breadcrumbs, the Carbonara is a pure delight.
Zuppa di Zucca
A seasonal highlight, the sweet pumpkin soup is absolutely outstanding. Topped with crumbled amaretti biscuits, a swirl of mascarpone and pumpkin seed oil drizzle.
Chopped Ruby Beet Salad
Filled with flavours of honey roasted pears, avocado, Cambozola and ruby beets, nestled atop a bed of arugula. This salad is exquisite for your eyes and your taste buds.
Handmade Lasagna
Back by popular demand, the Lasagna is layered with wild mushrooms, montasio, mascarpone and baked with truffle infused béchamel.
Drop by The Bicycle Thief for lunch or supper and experience the best in fall flavours, or preview their complete menus.