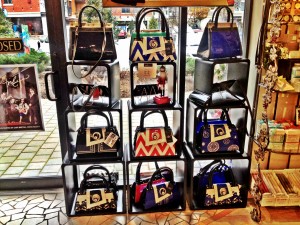 Today marks Day 3 of 12 Days of Christmas in The Piazza and our featured merchant of is Maples Gallery, which means that one lucky customer will WIN their purchase today! 
Maples Gallery has done a fabulous job of curating the work of many fine Canadian artisans. Feel good about supporting local and enjoy their wide selection of Canadian pieces, from Michique handbags and stunning jewelry to one-of-a-kind artwork, handmade glassware, bath & beauty products and more.
Gift-givers and receivers will also love Maples' seasonal selection of deluxe gift baskets!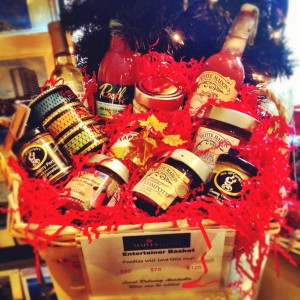 PS – Every day during 12 Days of Christmas at The Piazza, we'll be drawing for two $50 gift cards redeemable at any Piazza merchant. Enter here!
Be sure to follow us on Twitter and Like us on Facebook for more updates on our daily featured merchants.
————-
UPDATE: Congratulations to Jeff Webster who won a stunning Michique handbag for his girlfriend. Stay tuned for more daily opportunities to win at your favourite Piazza merchants. Next up for the 12 Days of Christmas at The Piazza is The Unicorn!