Rum Runners Rum Cake Factory
A Taste of Nova Scotia on the Halifax Waterfront

For an authentic and delicious Nova Scotian souvenir, visit Rum Runners Rum Cake Factory on the historic Halifax waterfront. Rum Runners has preserved an original, traditional rum cake recipe from the 1920s which was created by the wife of a Cape Breton rum runner. During Prohibition, she came up with this ingenious way of smuggling her husband's illegal cargo without raising suspicion from the authorities.
This truly Nova Scotian delicacy consists of a rich, golden cake topped with pecans and coconut, and soaked with rich, sweet rum from Glenora Distilleries in Cape Breton. The rum cakes are preservative-free and vacuum-sealed in a decorative tin for maximum freshness and gift-ability! Inside, you'll find the detailed story of Cape Breton's most famous rum runner and his cake-baking wife.
While you're there, explore other delicious and delightful gift options like Newfoundland Screech coffee, Nova Scotia-themed shirts and bags, and glass and copper drinkware.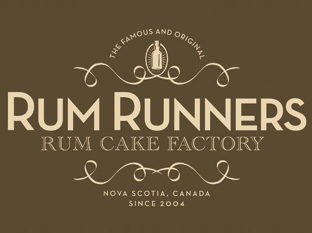 Contact Info
Bishop's Landing
1479 Lower Water Street
Halifax, Nova Scotia
https://rumrunners.ca/
Phone: 902-421-6079
To order toll-free: 1-866-440-7867
Store Hours
Monday – Sunday, 10:00 am – 10:00 pm