Bishop's Cellar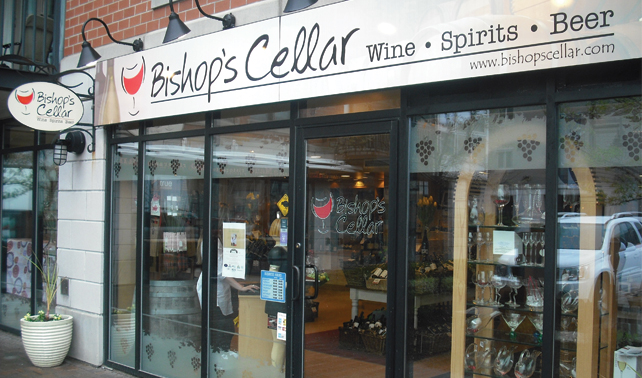 Private Wine, Spirits, and Beer Store
Bishop's Cellar is Halifax's leading private wine, beer, and spirits store. Located on the historic waterfront, they're devoted to bringing you the best local and international wines, spirits, and beer for every taste and budget.
The staff at Bishop's Cellar travel the globe touring vineyards, tasting new wines, and meeting the farmers and winemakers responsible for the final product. This passionate attention to detail means every bottle inside Bishop's Cellar has been personally recommended to you.
Bishop's Cellar has a growler fill station, featuring a rotating selection of craft beers with an emphasis on local brewers.
Visit Bishop's Cellar to browse their selection of wine, spirits, and craft beer, or shop online and have your products delivered to your door. They also offer in-store educational events and wine tastings which are hugely popular with wine experts and novices alike.

Contact Info
1477 Lower Water Street
Halifax, NS
B3J 3Z4
Phone: 902-490-2675
Facebook.com/BishopsCellar
Twitter.com/BishopsCellar
Instagram.com/bishopscellar
Store Hours
Monday – Thursday: 10am – 10pm
Friday: 10am – Midnight
Saturday: 8am – Midnight
Sunday: Noon – 8pm