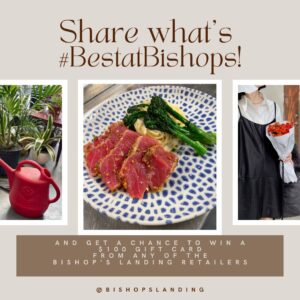 For those of us who've experienced Bishop's Landing, we know there's just something special about the place. It feels like we've discovered a secret location, at the same time, we know this is must-visit and even a routine for us and for so many. We feel like there's always something new to explore, at the same time, we know exactly where to find our favourites.
So we want to know what you consider is "best at Bishop's", and hope we can share what makes us love Bishop's Landing. The past weeks, we've been sharing our #BestatBishops finds, food and services online and we hope you do the same! Spread the love and also support our much loved Bishop's Landing retailers!
How to join in the fun?
1) Follow @BishopsLanding on Instagram and Facebook.
2) Share your #BestatBishops favourites on your own social media account, make sure to tag us @bishopslanding and use the #BestatBishops hashtag.
3) Tag your featured retailer and spread the love: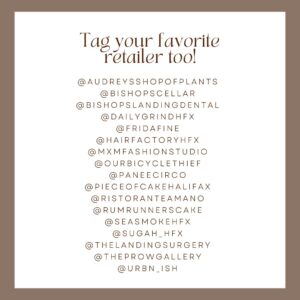 If you're not on social media, you don't have to miss out! Just send us an email at southwesthfx@gmail.com (with a note and photo) of your favourites at Bishop's Landing!
As a treat, we're going to raffle off a $100 gift card by the end of April, which can be used at a Bishop's Landing retailer of your choice. Winner will be selected by random draw and notified via email and direct message.