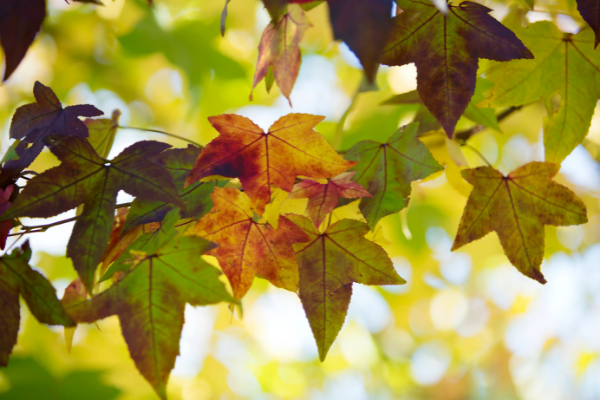 Fall is in the air. This September, the many shops and restaurants in Bishop's landing are bustling with activity. The change of the season is the perfect time to update your style, switch up your wine cabinet, and get together with friends who are back in the city.
The Best Red Wines for Fall are Waiting for You
It's time to switch from light summer white wines. With the colder weather approaching, we're saying yes to sipping on full-bodied red wine. Are you unsure of how to shop for red wine? Don't despair! The staff at Bishop's Cellar is happy to find you your perfect Fall red wine.
'Fall' into a Delicious Bowl of Pasta This September
The cool breezes are a nice change from the humid summer weather and it's got us thinking about comfort food—and, we're thinking about creamy, cheesy pasta. Bishop's Landing has award-winning restaurants that make mouthwatering dishes that are guaranteed to delight. Consider making a reservation at The Bicycle Thief or Ristorante aMano and enjoy some of the best pasta the city has to offer.
Fall-Time Charcuterie Nights Made Easy
Fall-themed charcuterie night anyone? We are excited to have a new retailer that will make your charcuterie board dreams come true. This Fall, Bishop's Landing will be welcoming a new retailer, 'Pane e Circo'.
Foodies can look forward to shopping for artisanal baked bread, fresh pasta, specialty cheese, caviar and truffles. Start planning your wine and cheese nights now. This shop is sure to be a go-to Fall-time location in Halifax.
Prepare Your Plants for the Fall Season
Did you know that your plants might need a little extra support as we head into Fall? Maybe your plant needs a bigger pot, new soil or perhaps some extra TLC? Audrey Too offers a variety of soil blends and specialty plant items to help your houseplants look and feel their best. If you want to dive deeper into your plant care, they offer Free Plant Care Classes every two weeks. Contact them directly to learn more!
Fall Fashion Essentials Everyone Needs Get in Their Wardrobe
Is your summer wardrobe in need of an update? URBN-ish is the store you need to visit. They are fully stocked with trending fall fashion items that will make your wardrobe Fall-ready. Pick up a cozy sweater from Free People, or look chic in layers with a biker jacket from Mauritius Leather. Don't forget your shoes! URBN-ish has new styles of shoes and boots arriving every day. Be sure to visit the store in person and keep up to date on their Instagram.
---
Bishop's Landing's restaurants, retailers, and professional services are following Nova Scotia's health and safety protocols to keep both employees and customers safe.