Crisp air, patio heaters and blankets, deep blue sky, and pumpkin spice lattes—that's the feeling of autumn in downtown Halifax!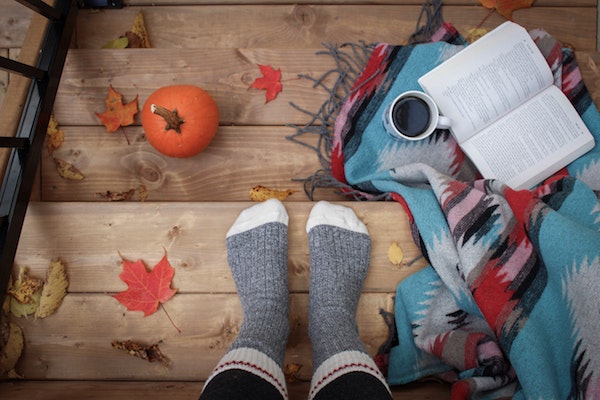 Pumpkin, Anyone?
It seems like everything has a pumpkin spice version these days—and we are here for it! It's so delicious and comforting, we wish it was more than a seasonal flavour. Luckily, we are in prime pumpkin flavour season and you can get your fix at Bishop's Landing in downtown Halifax. Drop by Bishop's Cellar to pick up a pumpkin-flavoured craft beer or two made by local breweries such as Nine Locks and Propeller. 
Chunky Knits and Warm Scarves, Please
The pop-up boutique, 4to8 Sample Fashions, is extending their stay in Bishop's Landing so you can look forward to adding some beautiful sweaters and fashionable jackets to your autumn and winter wardrobe. 
Year-Round Patio Vibes
Patios are made for enjoying dining and drinks outside, not just for summertime. At Sea Smoke, their expansive patio is fully equipped with heaters, blankets, and some tables even have fire pits to level up your coziness. Gather some friends and a jacket for an autumn happy hour on the patio!
Warm Up with Comfort Food 
When you think of comfort food, what comes to mind? Pasta, pizza, burgers, and homemade soup? You can find all of the above at The Bicycle Thief and Ristorante a Mano. Both restaurants make their dishes from scratch with the freshest ingredients, so you will probably admit that it's even better than mom used to make!