With the COVID-19 pandemic reaching Nova Scotia, we are focused on the health and safety of our community at Bishop's Landing and Halifax. As the situation evolves, we want to ensure that lines of communication are open even when doors are temporarily closing. (last updated May 14, 2020)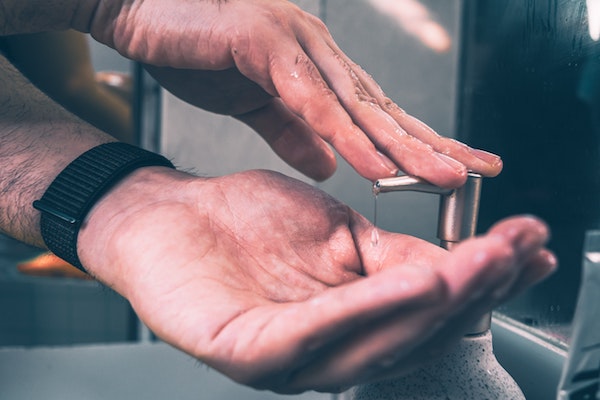 We encourage you to either call ahead or check the social media pages of our retailers, restaurants, and service providers in advance to confirm hours and methods of operation (e.g. online only, reduced hours, or closed). There are ways to continue to support local business, such as ordering online or purchasing a gift card.
We ask that if you are under self-isolation due to feeling unwell or travel, please remain as such so together our community and local businesses can once again thrive in good health sooner than later.
Take-away is Back at Ristorante a Mano! 
Ristorante a Mano is now offering take-away! Enjoy your favourite Italian dishes at home when you place your order by phone at 902-423-6266. Open Tuesday – Saturday from 3pm – 10pm. Find the take-away menu on their website.  Online ordering will be available soon. 
Daily Grind Waterfront is Open for Take-out!
From 9am – 1pm, you can get your hot drinks, baked goods, and more limited menu items for take-out from the Daily Grind at Bishop's Landing! 
Order Dumplings from Little Oak
Little Oak has frozen shrimp dumpling kits including crispy chili oil garnish and ponzu sauce available for order Thur-Sun for contactless pick-up at their sister restaurant The Ostrich Club between 4:30-8:30. Order any day, up to the same day before 3pm. Orders come in multiples of 6, for $15. E-mail alana@littleoakbar.ca for orders! Pick-up only.
Get Curbside Pick-up or Delivery from Audrey Too
Audrey Too is now offering curbside pick-up and delivery for plants and accessories! Place your order on their new online store.
Once your order is placed, they will call you within 24 hours to arrange pick-up or delivery. Delivery is free on orders over $100 (+HST) in Halifax (City), Dartmouth (City), Bedford, Lower Sackville, and Cole Harbour.
Order Online From Bishop's Cellar
Bishop's Cellar remains temporarily closed, however, they have created a series of exclusive and sommelier-selected cases of wine for purchase online. For more details and to see when the next case will be available for sale, visit their website.
Browse New Arrivals on alexapope.com
Alexa Pope's boutique store at Bishop's Landing is closed for the time being, but you can browse new arrivals on their website. They are filling online shipping orders as usual (no in-store pick-up). Whether you look forward to new sunglasses, athleisure, or swimwear, you can find it along with great brands such as Champion, Adidas, Quay, and more on the website. 
Discover the FRIDA Experience Online!
At FRIDA | Fine Jewellery, pieces are custom designed and handmade, using the finest quality of precious metals, exquisite ethically sourced gemstones, diamonds and pearls. FRIDA, where the art of innovative design and craftsmanship is truly celebrated. The store is temporarily closed, but we welcome you to visit FRIDA online at frida.ca, where we are always open! Follow FRIDA's Instagram @fridafine for updates. 
The Landings Surgical Centre is Now Temporarily Closed
The Landings Surgical Centre is rescheduling the following types of visits:
All Surgeries
All NEW patient visits
All Filler and Botox visits
All Aesthetician visits and treatments
All long term follow-up patients
They will continue to see patients who require an urgent follow-up. If there is a life-threatening or serious emergency the clinic recommends calling 911. If the concern is less urgent, postoperative patients can contact their doctor with the number that they were given post-operatively or they may email or phone the clinic and leave a message.
They will also continue to provide retail sales of aesthetic products, which can be delivered or picked up. For the time being, they recommend email as the best way to contact them: admin@landingsurgery.ca
What's Temporarily Closed?
These locations at Bishop's Landing are temporarily closed, but the situation is very fluid, so stay up to date by following their social media pages: