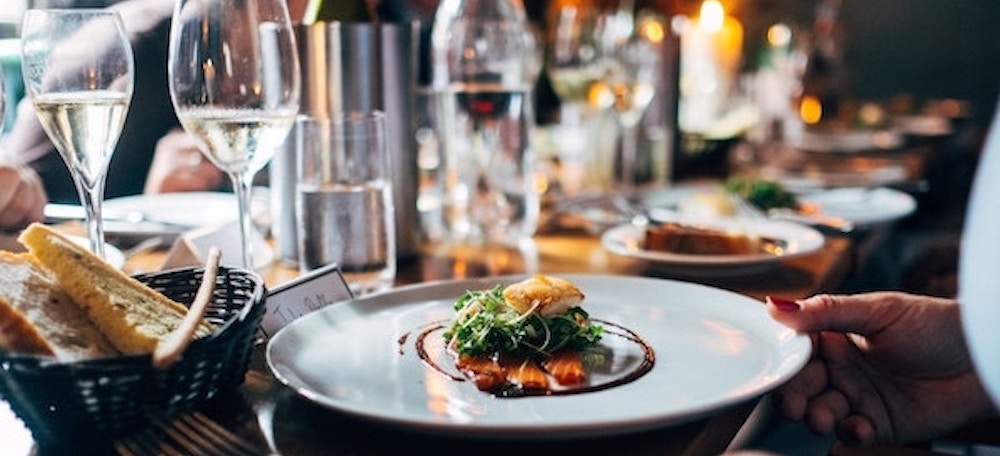 Whether you are planning a date night, getting together with friends, or looking for a break from routine, there is something fun to do every night of the week in Halifax. We have outlined our favourite things to do in downtown Halifax at night from Monday to Sunday. Next time you are wondering what to do, check out this list:
Monday: Go Meatless (and Italian)
Tuesday: After Work Happy Hour
Wednesday: Break From Routine
Thursday: A Night of Shopping
Friday: An Evening of Wine Tasting
Saturday: Date Night in Downtown Halifax
Sunday: Preparing for the Week Ahead
Monday: Go Meatless (and Italian)
Start the week off by enjoying an Italian Meatless Monday night in Halifax! If you order a Margherita Pizza, Arugula Salad, or Gnocchi from Ristorante a Mano, you won't even realize you are missing meat for Meatless Monday. Eat in or take out to enjoy their delicious flavours.
Tuesday: After Work Happy Hour
Enjoy a Tuesday night Happy Hour—or Maki Hour as they call it at Sea Smoke—where you can enjoy deals on local craft beer, wine, and spirits along with food specials from 5-6pm and 8-9pm every day. Make your hour even happier by embracing the spring weather on their large waterside patio, which is equipped with firepits and blankets.
Wednesday: Break From Routine
Break up the week by ditching the routine and enjoying a night out at Little Oak, where you can get that special bottle of wine on the menu for less than any other day of the week. On Wednesday, you'll save $20 off bottles that are $50 or more. If you normally get the bottle that is over $50 anyway, it's the perfect night to say yes to dessert.
Thursday: A Night of Shopping
It's almost the weekend, so you'll need to pick up an outfit for your downtown date night. One of the trendiest spots in downtown Halifax is Alexa Pope (open until 6pm), so you will be sure to find something unique and stylish. Pair some luxurious jewellery with it from Frida Fine Jewellery (open until 7pm).
Friday: An Evening of Wine Tasting
A fun and unique thing to do on a Friday night in downtown Halifax is attend one of Bishop's Cellar's wine tasting events. They always have an educational theme, but the format is very social and allows you to taste at your own pace. The next event is April 26, 2019 from 5-7pm, and is themed "Old World vs. New World Wines", where you can try the traditional version such as a Bordeaux alongside it's New World imitator. Tickets are $25 and include appetizers from a local caterer. Visit their events page regularly to keep updated on upcoming tastings!
Saturday: Date Night in Downtown Halifax
A romantic walk along the waterfront boardwalk followed by a delicious dinner at The Bicycle Thief is the perfect Saturday date night. It's warm enough outside for a walk but still cool enough that you'll enjoy the fireside seats inside the restaurant upon arrival. Spend the evening in the good company of your date and the cozy ambiance of the Bicycle Thief.
Sunday: Preparing for the Week Ahead
Prepare for a healthy and fresh start to the week ahead by picking up your pressed juice from Juice Press Inc. (open until 4pm). Whether it's to detox from the weekend, or kick start your Monday morning wake-up, Juice Press will have something that is ready when you need it—even the night before.
After that, pop into Moon Moon Cosmetics (open until 6pm) to stock up on skincare and makeup for your weekly beauty regime. They regularly have sales, so be sure to follow them on Facebook to stay in the know.