The Halifax Waterfront is home to many festivals and events in the summer months. The Halifax Ribfest, The International Busker Festival, The Halifax Jazz Festival, and the Halifax Seaport Beerfest are just a few that make downtown Halifax a vibrant, bustling place to be in July and August. No two festivals are alike, drawing tourists and locals, families and friends to celebrate and enjoy the east coast atmosphere.
Stay in the Heart of the Event Action
If you are coming to downtown Halifax to attend one of the many festivals and events, make a vacation of it! If it's a staycation, a long weekend, or even just a night—there is plenty to do right on the waterfront. Many events take place right around the corner from Bishop's Landing. Why not stay right in the heart of the action at a Premiere Suite! Premiere Suites at Bishop's Landing have all the comforts of home while being in a central location to many shops, services, and dining in downtown.
Say No to Festival Food
The exceptional dining options at Bishop's Landing truly make it a destination for food lovers. If you want fresh, seasonal food, Little Oak's menu and curated wine list will leave you feeling satisfied. If it's Italian food you crave, then Ristorante a Mano and the Bicycle Thief should definitely be on your list of places to eat!
To add to the already impressive portfolio of restaurants, Sea Smoke recently opened its doors—and its large patio—to the public. Serving up Asian-inspired seafood, Sea Smoke is open seven days a week for lunch and dinner.
So, whether you are attending a festival in the afternoon or an event at night, head down the boardwalk to Bishop's Landing and grab a bite to eat or a cocktail at one of the best restaurants and bars in Halifax.
Get an Early Start on Concert Prep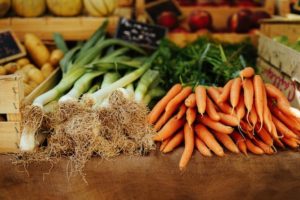 If you are attending an early event, parking in the Cunard parking lot is free from 6am – 3pm on Saturdays. If you are an early riser, plan to get a head start on the day and take in some of the local sites and amenities. Head over to the Halifax Farmers Market to find vendors from all over Nova Scotia to selling locally grown produce, fresh baked goods, handmade gifts, and more.
Do some shopping at MXM Fashion Studio or Alexa Pope to find the perfect outfit for the outdoor concert or festival. While you're preparing for a fun night, stop by Bishop's Cellar and pick up some of their many local wines, beers, and spirits to get the party started.
Next time you are attending a festival or event in downtown Halifax, extend your time and maximize your fun by exploring all there is to offer on the waterfront. While you are enjoying the festivities, tag Bishop's Landing in your social media posts! Follow us on Twitter, Facebook, and Instagram for the latest happenings in and around Bishop's Landing.