Mother's Day is on Sunday, May 13, 2018—what are your plans to celebrate your mother? If you are still looking for ideas on how to make her feel special, you're in luck! We understand every mom is different so we have curated this Mother's Day gift guide to match your mom's interests and style, no matter what it is.
For the Wine-Loving Mom
You could delight your mother with a bottle of extra special wine from Bishop's Cellar, or, you could plan to really surprise her with tickets to a tasting event. Bishop's Cellar regularly hosts popular in-store events such as product launches and educational tastings. If your mom is a wine lover, she would appreciate some tickets to their upcoming event on May 18, The Taste of Terroir. At this tasting event, the focus is on common soil types and how they affect the taste in prevalent styles of wine. Get tickets now before it sells out!
For the Glam Mom
Pamper mom with a glam new look by booking her in for a fresh haircut at The Hair Factory and picking up some skin care and beauty products from Moon Moon Cosmetics. To complement her new 'do and glowing skin, she will need a stylish new outfit from MXM Fashion Studio. Every glam woman needs a piece of jewellery to top it off the look—pick something out at Frida Custom Fine Jewellery to really impress mom.
For the Locavore Mom
Park for free in the Salter lot at 1521 Lower Water Street on May 12 and spend some quality time with mom during Open City, an annual event organized by I Love Local Halifax. Walk around the city and enjoy one-day only specials offered by local businesses. Sugah! will have $3 hand-paddled ice cream, and when you buy one pound of fudge, get a quarter pound free! To see a full list of the businesses participating in this year's event, visit the I Love Local Halifax event page.
For the Foodie Mom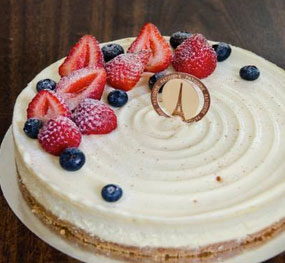 With some of Canada's best restaurants in Bishop's Landing, you are sure to please every foodie mom with a reservation or a gift card to The Bicycle Thief, Ristorante a Mano, or Little Oak. Normally, all of these restaurants are closed Sundays, but The Bicycle Thief and Ristorante a Mano will be open on May 13 for Mother's Day. For a foodie, every celebration requires dessert, so be sure to order a beautiful, delicious cake from Piece of Cake Fine Bakery & Cafe.
If you already have a gift and secured plans for your own mom, use this gift guide to drop hints to your family members who are still looking for ideas to celebrate you!