With an average temperature of 15℃, June is a great time of year to visit downtown Halifax for locals and tourists alike. Chances are, you may be hosting family or friends who are visiting from out of town. You've searched for things to do to entertain your weekend guests and the results advise you to go to the beach, attend a festival, or go for a walk along the waterfront. But you're a planner, so you want specific things to do whether it's rainy or sunny.
Ocean View Patios in the Sun
A sub-season of summer in downtown Halifax is affectionately known as patio season. When the sun is out, we find a spot on a patio to dine, read, or have a drink. Impress your weekend guests by treating them to a sunset dinner with a view of the ocean on the patio of one of the exceptional restaurants on the Halifax waterfront. If it's raining—just secure a spot inside the restaurant instead. The handmade Italian food at Ristorante a Mano is a favourite of many local Haligonians. The Bicycle Thief and Little Oak are not only two of Canada's Best Restaurants, but also fabulous places to enjoy a drink. Have Little Oak's Sommelier recommend a wine to your taste, or grab a seat at The Bicycle Thief's champagne bar.
Local Wine & Craft Beer for the Weekend
Head over to Bishop's Cellar to pick up a bottle of Nova Scotian wine to share with your weekend guests.  The popular Nova 7 by Benjamin Bridge is a great option, or choose Tidal Bay from Lightfoot & Wolfville, which showcases the region's first wine appellation. Take them on a tasting tour through the whole province of Nova Scotia with local craft beer from almost every region. Pick up some Saltbox from the South Shore, Tatamagouche Brewing from the North Shore, and Breton Brewing from Cape Breton.
Shopping in the Rain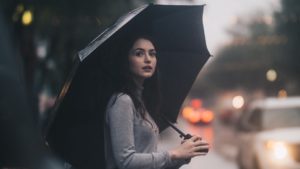 If your weekend guests were prepared for only sun or perhaps only rainy weather—and then the forecast changed—take them shopping! Grab the umbrella and check out MXM Fashion Studio's new 2018 summer collection, which is filled with gorgeous camisoles, shorts, dresses, and more. Alexa Pope has on-trend clothing and accessories to make your guests look good on vacation in any weather.
They might want to find a host gift or some gifts for their return home. L&L Home Shop is great for this kind of gift shopping. Whether it's for a rum lover or a cake lover, Rum Runners Rum Cakes are a perfect transportable gift that your guests can take back home with them to enjoy. Using real rum bottled on Cape Breton Island, these cakes keep fresh for three months unopened. They have a rich background in flavour and in history. Learn more about the history of the cake.
If your weekend guests enjoyed their time in Halifax and want to come back again on their own, they can stay right on the waterfront in a furnished Premiere Suite in Bishop's Landing.