We're not necessarily clear of snow in March, but Spring is just around the corner, making it the perfect time to start thinking about things to do in Halifax like weekend outings, sunny shopping trips, and peaceful walks on the waterfront. No matter the weather, there are plenty of family-friendly activities and fun, interesting places to visit. To get you thinking about possibilities, we've put together a full day's itinerary of dining, shopping, and exploring that we would make a perfect outing for anyone looking to say goodbye to the grey skies of winter and hello to a warm, pleasant spring.
Start Your Afternoon Shopping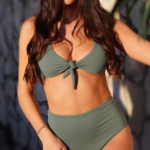 Start off your day with a little shopping at Bishop's Landing among several shops facing both Lower Water Street and the waterfront. The great little boutiques include well-known local companies such as Alexa Pope, which caters to fashion-conscious shoppers in Halifax, and all over Canada. Need a swimsuit or some hot new shorts for those strolls downtown? Maybe some new tops to go with those shoes you found recently? Alexa Pope is as much about couture and as it is cutoffs.
You've browsed at some beautiful fashion options, next it's time to look at make-up. Stroll into Moon Moon Cosmetics and check out their range of exclusive skincare products, cosmetics and beauty tools from Korea, Japan, and Taiwan. 
A Mid-Afternoon Burger Delight!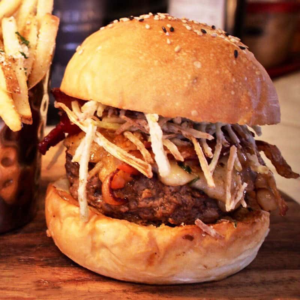 Hungry after shopping? You're in luck! The highly renowned Halifax Burger Week—starting on March 22nd and running until the 28th—is a city-wide burger eating celebration and fundraiser for Feed Nova Scotia. With a record 125 local restaurants taking part, it's a great way to broaden your palate and try some fancy burger concoctions all while helping raise funds for a very worthy cause.
The Bicycle Thief is among the many local restaurants taking part, offering a Smoked Provolone Tenderloin Burger. Made with house-made chopped tenderloin, crispy bacon, and house-smoked provolone, this burger is topped with fried leeks, red onions, and tomato marmalade and served on a rosemary and sesame bun. Sounds like a winner to us!
Get a Coffee Recharge
You've shopped and dined, now you need a little caffeine. Why not grab a cup at Piece of Cake Fine Bakery and Cafe, a destination for coffee, tea, and delicious hand-made baked goods?
With coffee in hand and energy levels rising, stroll over to the Maritime Museum of the Atlantic—the oldest and largest Maritime Museum in Canada—or up the waterfront to the Discovery Center where they are passionate about bringing science, technology, engineering, arts and math to life through fun, interactive learning experiences. Fun for all ages.
Wrap it up at the Market
Wind down your outing with a stop at the Halifax Seaport Farmers Market which is the oldest continuously operating farmers' market in North America. It was established by royal decree in 1750, just one year after the establishment of Halifax itself, and is still going strong. Featuring popular local vendors like Farmridge Foods, Ironworks Distillery, Shawarma Stop, and Sea Glass Designs, the Farmers Market is a great way end your Spring outing.
There is a lot to do, and with warmer weather on the way, there is no excuse not to get out and make some happy memories of food, shopping, and fun. Whatever you end up doing, be sure to snap a photo and tag us on Instagram or Twitter!