Remember last year when the temperature dropped in Halifax, and as a result, you started to feel a little under the weather? People are more prone to illnesses like the cold or the flu during the colder months, causing an increase in sick days from work, a decrease in social interaction, and even worse—a high level of discomfort.
While we still haven't found a cure or surefire prevention method for the common cold, there are ways to be proactive about your health to reduce the risk of illness and feel your very best. We've compiled a list of the five best ways to mind your health and wellness with active living, wellness education, and some of the best healthy food in Halifax.
Try A Juice Cleanse to Boost Your Immune System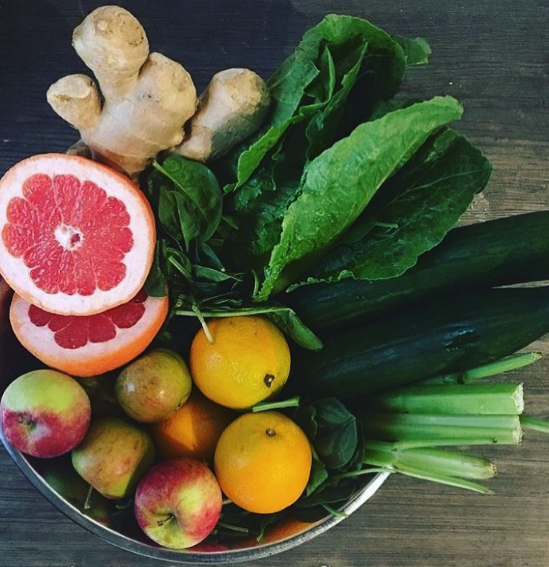 The Juice Press is Halifax's first shop devoted to raw, freshly pressed juice. Experts have been boasting about the benefits of juicing for years, so it's no surprise that a dedicated juice shop has been a massive success in the city.
Perhaps you're looking for a way to get more Vitamin C, which helps boost the immune system and aids with injury recovery, or maybe you've been thinking about trying a master cleanse to detoxify and nourish your body. The Juice Press has everything from individual bottles of delicious fresh pressed juice to full progression cleanses. On top of their juice offerings, The Juice Press also serves healthy food to Halifax every day with their raw pudding, raw salad bar, quinoa salad and bean stock salad for lunch. Whether you're feeling a bit sluggish and need an energy boost, or you want quick and healthy options to keep your immune system in check, The Juice Press can help! Visit them from 8:30 am (10 am on weekends) to 4 pm on the Halifax Waterfront to learn more about the benefits of juicing—the staff at The Juice Press are highly knowledgeable and can help you get started!
Running on the Halifax Waterfront
Are you bored of your regular routine and looking for new ways to be active? Why not take advantage of the beautiful harbour air along the Halifax waterfront!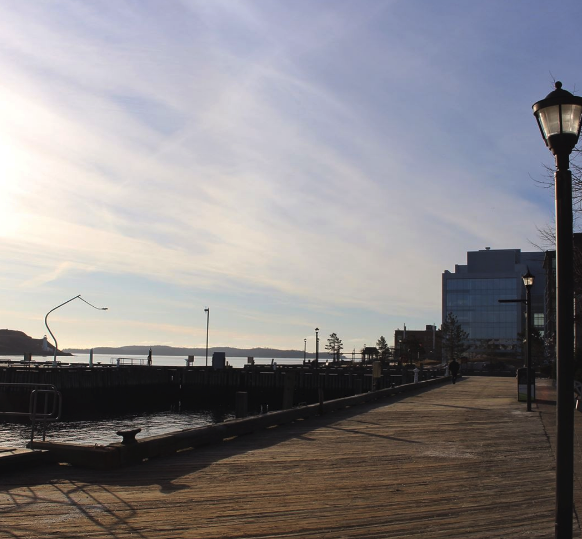 Now that Halifax's tourism season is slowing down, there's a lot more room on the waterfront to walk, jog, or enjoy a run while checking out the sights. Locals, newcomers, and visitors alike will appreciate passing classic Halifax landmarks like the Garrison Brewing Company, the Seaport Farmers Market, the Discovery Center, and of course, Bishop's Landing while staying active. Great Runs has even mapped out a perfect Halifax waterfront running route, so next time you're planning a solo or group run, head down to the harbour. As an added bonus, you can grab a sweet (yet nutritious!) treat after your run or walk at one of the many shops in Bishop's Landing, such as Haskapa, The Juice Press, or The Smiling Goat.
Learn More About Plant-Based Diets and Dishes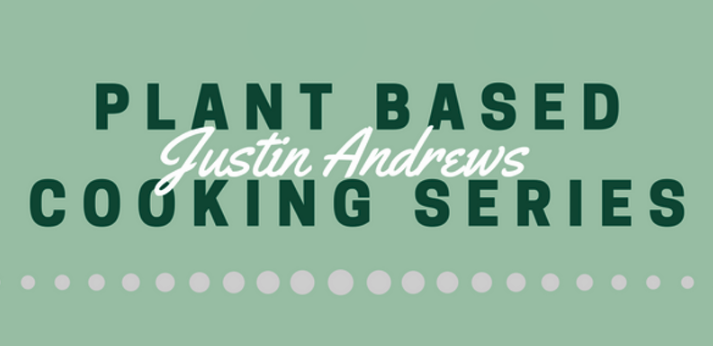 Eating a well-balanced diet is an integral part of boosting your immune system and and staying energized. Haskapa offers plenty of wellness classes at their Bishop's Landing location, including a plant-based cooking series that's taught by Justin Andrews. Justin is a Professional Chef, a Holistic Nutrition Consultant, and a Student of Herbal Medicine, and he's ready to show you how to stock your fridge with days worth of nutritious and delicious meals for you and your family. The next class takes place on November 15th and covers all the basics, so it's a great place to start for beginners or anyone who's already familiar with plant-based diets but wants to learn more about recipes and cooking techniques. Tickets are $45, and Justin will be teaching attendees how to make four full dishes, so click here to get started on your winter meal plan!
Stay Up-to-Date With Your Appointments  
Keeping up with regular checkups can be difficult when life is busy, but holistic health and wellness means taking care of every aspect of your body, including your teeth.
Perhaps it's been awhile since your last checkup or cleaning, or maybe you're new to the city and have yet to find a great dentist in Halifax. Bishop's Landing Dental Centre is one of Halifax's best dental clinics, with their Facebook page showing five-star reviews across the board from happy patients. They're currently taking new patients are offering a $30 gift card with every new patient exam and cleaning. Call them at 902-423-4193 to book an appointment with Dr. Hassan or Dr. Seth and gain peace of mind knowing you're staying up-to-date with appointments and putting your health first.
Balance is Key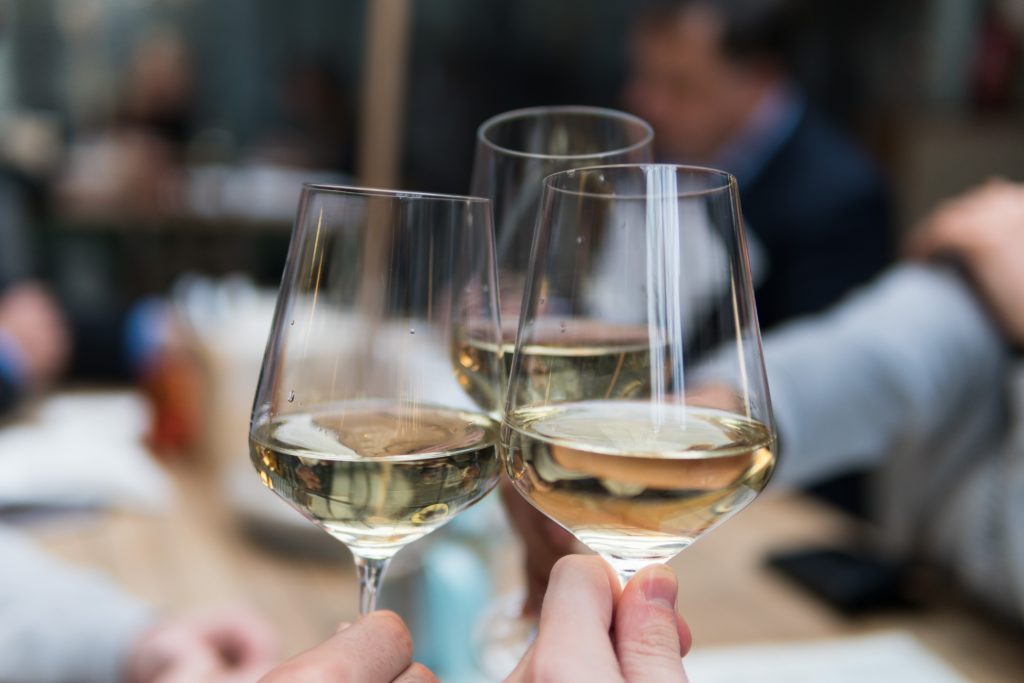 While we're happy to share all of these essential wellness tips with you, we're also huge advocates of a healthy balance! Between runs, checkups, and cooking classes, don't forget to put aside a little time to unwind and enjoy the present. Bishop's Cellar frequently offers wine tastings with different themes—a great way to expand your grape knowledge and indulge in some new wines. Upcoming events include an overview of select Southern Italian wines, a tasting featuring some of the best crowd pleasing wines for entertaining guests, and a staff "wish list" tasting featuring favourite wines from 2017. Tickets range from $25 to $30 and include lots of wine and delicious snacks from local caterers. Check out Bishop's Cellar's full list of events and make plans to treat yourself to an upcoming wine tasting. Afterall, studies show that there are actually health benefits to enjoying a glass of wine every now and then, so it's all for the greater good of your overall wellness!
Taking on the temperature drop in Halifax can be rough, but we're here to motivate you to take care of yourself and feel your best this fall and winter. Follow us on Facebook, Twitter, and Instagram to stay up-to-date on healthy lunch features and special classes and events offered at Bishop's Landing!