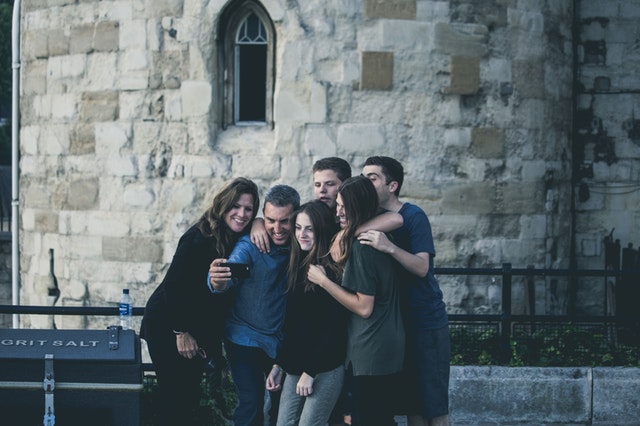 Sunday, June 18th marks Father's Day 2017—a day to celebrate all things Dad! Regardless of whether your Dad is sporty, stylish, sophisticated, or a master of the "Dad Joke," we know you want to give him a Father's Day he'll never forget. Luckily, the Halifax Waterfront is full things to do that all have one thing in common: Dad is going to love them! Here are our five must-stop spots for celebrating Father's Day on the Halifax Waterfront.
1. Make Sure Dad Looks Good All Year Long
If Dad loves to look good, consider bringing his dry cleaning to String & Theory Boutique and picking up the tab. Offering high-quality garment care and alteration services, String & Theory provide all the services required to keep Dad looking sharp in the office or out on the town. They offer same-day dry cleaning services when Dad needs his clothes in a hurry, and also stock one-of-a-kind scarves and accessories (because even on Father's Day, he's probably thinking about Mom).
2. Help Him Work on His Dad Bod on The Bicycle Thief Patio
What Dad doesn't love a good meal (and a great view!)? He can have both when he spends part of his big day on the patio at The Bicycle Thief. Not only will he have the chance to check out the new summer menu (try the spaghetti and housemade meatballs, trust me), he'll also have the perfect view of the Halifax Waterfront and harbour. A perfect gathering spot for a small family affair or large groups of friends, you'll have a great time celebrating Dad at The Bicycle Thief. Of course, if you'd rather sit inside, you can book your reservation for Father's Day now!
3. A Classy Dad Deserves a Classy Drink
On Father's Day, treat your Dad to a special drink he can enjoy while spending time with his loved ones with help from Bishop's Cellar. Offering a wide assortment of wine, spirits, and beer from all around the world, Bishop's Cellar is the perfect spot for any aficionado to find their new favourite beverage. If your father is a scotch man, we recommend the Bowmore 12 YO. This single malt offers a delightful coastal flavour profile and should be considered an essential drink in any scotch collection. Stop in and speak with the experts at Bishop's Cellar to learn more and find the perfect drink for your father.
4. Grab a Treat From Rum Runners or Sugah!
Does your Dad have a sweet tooth? Then he's going to want to make his way to Sugah! And Rum Runners for some ice cream and cake! The hand-paddled ice cream at Sugah! Is the perfect treat for a warm summer day and can be perfectly paired with their wide assortment of candies and chocolates—all made in store. And, of course, what's a celebration of Dad without a cake? Rum Runners' rich, golden rum cakes are made from scratch using real rum or whiskey bottled on Cape Breton Island and are the perfect surprise to show Dad you're thinking about him. Best of all, if you're away from your Dad this Father's Day, Rum Runners rum cakes are vacuum sealed for freshness and will keep (unopened) for up to three months—so you can celebrate later or surprise him with a gift in the mail!
5. Keep Dad Healthy and Happy With Haskapa
After his big day out, your Dad might be interested in making healthy choices to ensure he's around for many Father's Days to come, which is why you should stop in at Haskapa to check out their amazing products (and newly renovated space!). Many of the items available at Haskapa—from their juices and jams to their chocolates and teas—are created using the haskap berry. These berries are high in bioactive compounds and a great source of vitamin C and antioxidants—ensuring your father will stay healthy without having to ever give up the treats he loves so much.  
Bonus: There's Always Something New and Exciting for Dad!
Celebrating Dad doesn't have to be a once a year event, especially when there's always something new happening on the Halifax Waterfront. For example, a brand new public space filled with local businesses, arts and entertainment will be opening right next door to Bishop's Landing in mid-June between Salter and Sackville streets. This space will include businesses you know and love from other areas of the waterfront, as well as brand new shops, including Deep Sea Donuts, the Cake Lady, and a seasonal location for Nova Scotia Crystal!
You can learn more about this exciting new Public Space here.
Make Sure Dad's Day is Dynamite
Your Dad spends 364 days a year looking out for you (365 on leap years!), so he deserves to be treated right on Father's Day. Luckily for him (and for you), the shops and services at Bishop's Landing offer everything he could want for fun Father's Day he'll never forget. For more ideas on how to celebrate Dad, check out the shops, dining, and services here at Bishop's Landing.