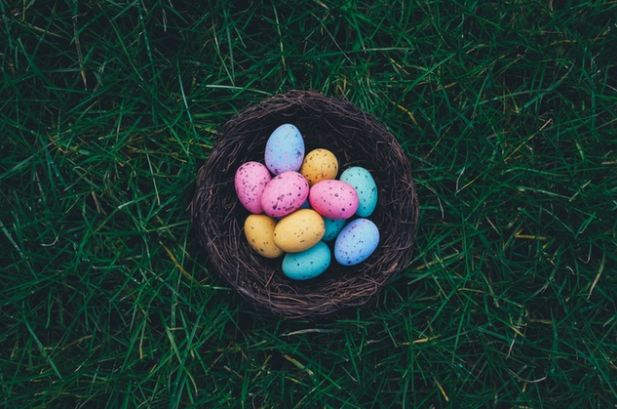 If you're anything like us, there's no doubt you're starting to get excited about the upcoming Easter holiday. Whether you're visiting friends and family in downtown Halifax, or simply looking forward to enjoying an extra day off, Easter is a great time to get out and enjoy what the city has to offer. Here are five ways to ensure your Easter weekend is the best one yet.
Grab a Bottle of Carrot Juice From The Juice Press
Carrots aren't just for the Easter Bunny! They're also one of the main ingredients in many of the delicious juices available from The Juice Press. Choose from a wide assortment of healthy, tasty drinks that are sure to give you a boost throughout the long weekend. A few of our favourite carrot rich juices include The Doctor, Beet Down, and Illuminate Me. Of course, they also have plenty of other juices and treats for everyone in the family. Stop in and try some for yourself.
A Special Occasion Requires a Special Drink From Bishop's Cellar
On Sunday, friends and families across Halifax will be getting together to enjoy Easter dinner. At Bishop's Landing, we know that any meal can be made better with flavourful, perfectly paired drink from Bishop's Cellar. Whether you're a fan of wine, beer, or spirits, the knowledgeable staff at Bishop's Cellar can help you find the perfect beverage to enjoy with your meal. If you're looking for a red wine to pair with an Easter turkey, we suggest the Aquinas Pinot Noir, which highlights flavours of black fruits, cherry, plum, and oak spice.
Try Haskapa Chutney to Give Your Easter Turkey Some Extra Zip!
The turkey is the centerpiece of any Easter dinner, so why not make sure it stands out? Use Haskapa's signature chutney as a glaze or marinade for your turkey and your guests will be delighted by the depth of flavour it adds. This spicy, fruity chutney includes a fantastic chili kick that will make you meal one to remember. Plus, Haskapa Chutney is a great addition to any charcuterie board.  
Let One of Our Great Restaurants Take Care of Dinner
Easter weekend can be very busy, and you may not have time to cook. So why not let one of the incredible restaurants here at Bishop's Landing take care of the food on Saturday evening? Among the top dining establishments in downtown Halifax, The Bicycle Thief, Ristorante a Mano, Little Oak, and Hamachi House have meals that everyone in the family will love. Whether you're looking for a quick bite or a multi-course feast, you're sure to find something for everyone at Bishop's Landing.
Try Some Easter Candy at Sugah!     
No Easter weekend is complete without a few sweet treats for your baskets! Luckily, Sugah! will have you covered. They've created a special milk chocolate bunny that will be a perfect present for a loved one (or a special gift you can give yourself!). In addition to the bunny, they'll be serving up everything from Retro S'mores to Anise Almond Clusters. Remember, Sugah! is open 10 AM – 4 PM on Friday and Saturday only until the weather warms up (which we're all hoping is soon!).  
Enjoy an Unforgettable East Coast Easter
From egg hunts to memorable meals, Easter is a favourite holiday for many; and we're happy to help you make this Easter perfect for you and your loved ones. To learn more about upcoming events here at Bishop's Landing, be sure to follow us on Twitter and like us on Facebook. And from all of us to all of you, happy Easter!