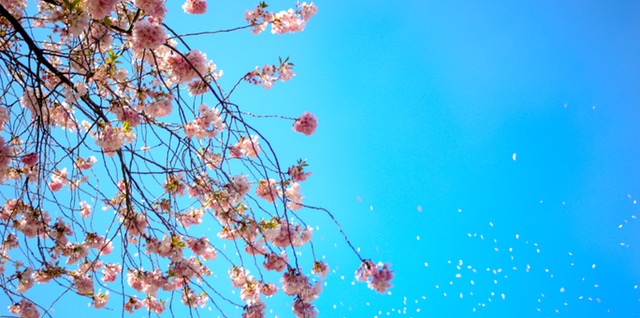 You might not believe it if you've stepped outside over the last few weeks, but spring is just around the corner. With the new season comes new beginnings, warmer weather, and a chance to get out and start enjoying the uniquely Halifax activities taking place on and around the boardwalk. If you've been a bit of hermit this winter (and, really, who could blame you?) you'll definitely want to spend an upcoming spring day on Halifax's beautiful waterfront. And if you're looking for ideas, don't worry, we're happy to provide suggestions for things to do the next time you swing by our neighbourhood!
Begin Your Day With a Trip to North America's Oldest Farmer's Market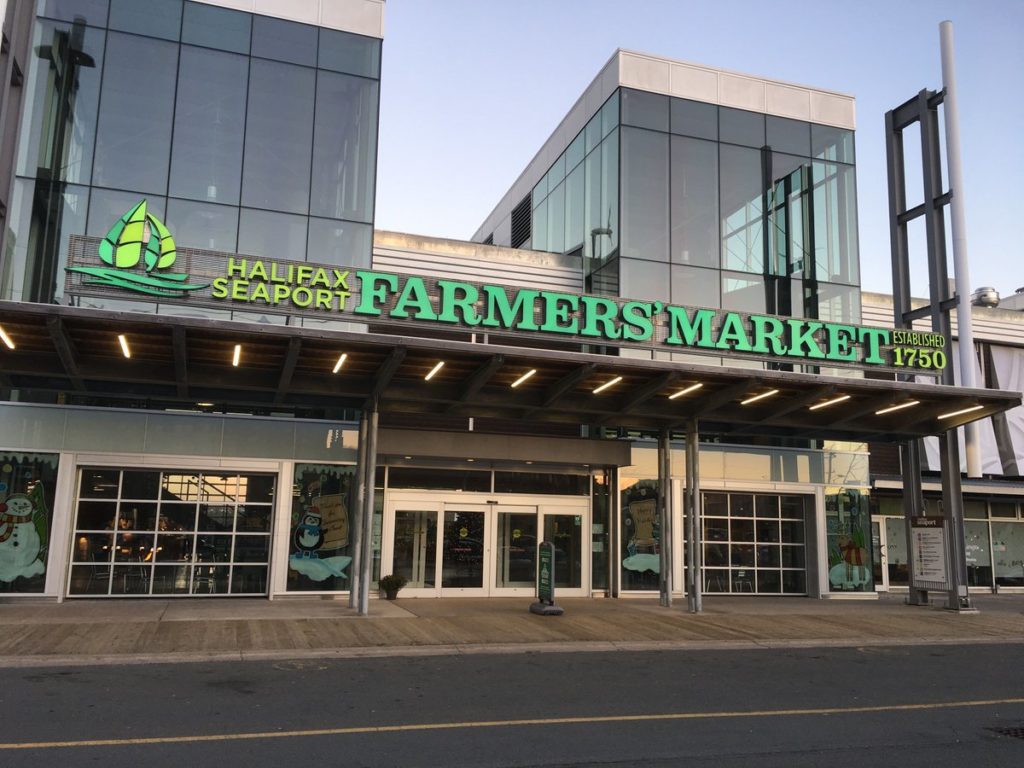 For over 265 years, the Halifax Farmer's Market has been a staple of our city. Every week, more than 200 vendors provide visitors with everything from fruits and vegetables to art, crafts, clothing, and more. There's always something for you at the market! And with spring on the horizon, these days the market is full of new produce and products after a long, cold winter.
One of our favourite vendors at the Halifax Farmer's Market is North Mountain Pie. Stop by during your next visit and try one of their pies for yourself—including their amazing Pork Tikka Masala or Huevos Rancheros options.
Expand Your Knowledge at the NEW Discovery Centre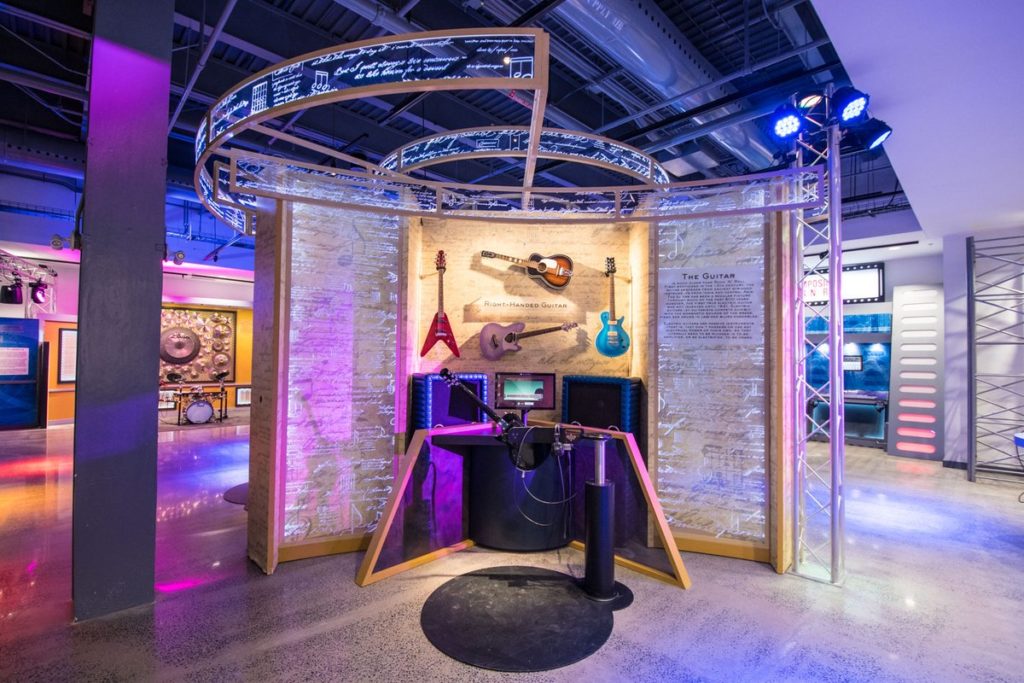 A change of season is a perfect opportunity to learn something new, and what better place to do that than at the Discovery Centre? The Centre is a recent addition to the neighbourhood, having just moved into their brand new location at 1221 Lower Water Street. Exciting for the entire family, the Discovery Centre has permanent exhibits dedicated to energy, health, flight, and a special exhibit just for kids!
In addition to the permanent exhibits, the Discovery Centre now hosts rotating featured exhibits—the first of which is The Science of Rock 'n Roll! This hands-on exhibit is a must-visit for serious and casual music fans alike. Not only will you have the opportunity to bang out drum beats on a full sized kit, explore riffs on the electric guitar and drop tracks in a professional recording booth, you'll also learn the science behind your favourite instruments and how it has influenced the evolution of rock music.
The Discovery Centre will be hosting The Science of Rock 'n Roll until April 24.
After Finding Things to Do, You Need to Find Things to Eat!   
A busy spring morning on the waterfront can always be capped off by a delicious meal or snacks at one of the restaurants or cafes located right here at Bishop's Landing. A favourite quick meal around here is definitely the Minestra Della Sposa from Ristorante a Mano. Consisting of roasted chicken, homemade meatballs, fresh vegetables, and pasta, this soup is filling and fresh, but won't leave you feeling too heavy (so you can keep on exploring the waterfront!).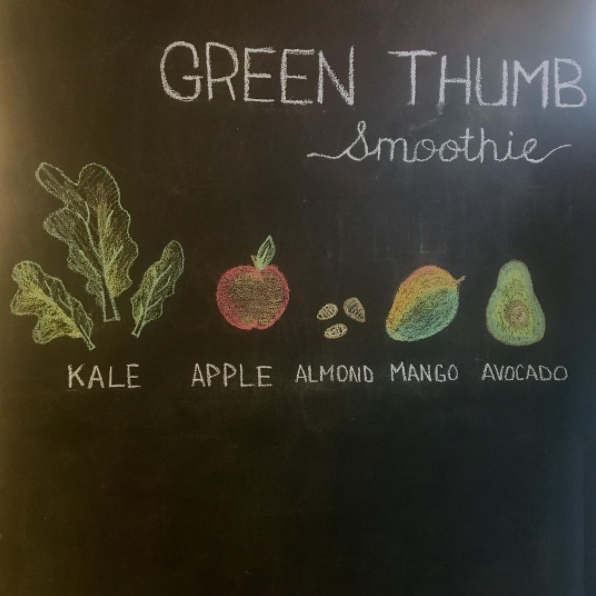 If you're having too much fun to slow down on your upcoming spring adventure, make a quick pit stop at The Juice Press to fuel up with their special March smoothie: The Green Thumb! This refreshing, creamy smoothie is made of apple, almond, mango, avocado, and everyone's favourite superfood, kale. Nutritious, delicious, and perfect for spring, The Green Thumb will give you the energy you need for a full day of fun.
Choose a New Drink for the New Season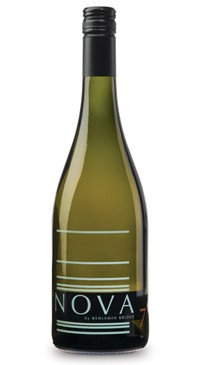 The spring air is often crisp and refreshing. More importantly, it gets people excited to finally venture out into their backyards or onto the deck to enjoy a drink with friends and loved ones. If you're thinking of trying something new this spring, Bishop's Cellar will be a must-stop during your day of waterfront activities. Their expert staff can help you choose the perfect drink for any season, occasion, or meal. If you're looking for a starting point, you can't go wrong with Nova 7—one of Nova Scotia's most iconic wines. Or, if you're in the market for a new beer for spring, why not try Spindrift Coastal Lager, which is a bright amber lager with a natural clean finish that is perfect for the season.
This Spring, There's No Shortage of Fun Activities in Halifax
Whether it's a stroll through the market stalls, a learning adventure for the entire family, or sampling something tasty the day, springtime on the waterfront is a special time in our city. The next time you're looking for activities in Halifax that the entire family can enjoy, look no further than Bishop's Landing and our closest neighbours—you'll be happy you did! As the weather warms and the snow finally melts, we're looking forward to seeing you stop by. Remember, for the latest news on what's going on here at Bishop's Landing, be sure to follow us on Twitter and like us on Facebook.