Halifax always seems to come alive during the months students are back, and we want to extend a special welcome to new and returning students! We know that for some of you Halifax is a much larger place to call home than you're used to, but for many others, it's cozier. Either way, there's no shortage of things to do and see! Below you'll find some of our favourite things to do in Halifax and beyond to make the most of your time here.

Find the Best Fashion
Looking for the to-die-for outfit you saw on Instagram? You'll probably find it at Alexa Pope. Offering Halifax residents sartorial options that you won't find anywhere else, Alexa Pope always has amazing pieces to make you feel confident and look your best any day of the week. From the perfect casual wear, to an unbelievable dress for a night out (and the perfect jewellery to tie it all together), Alexa Pope has it all.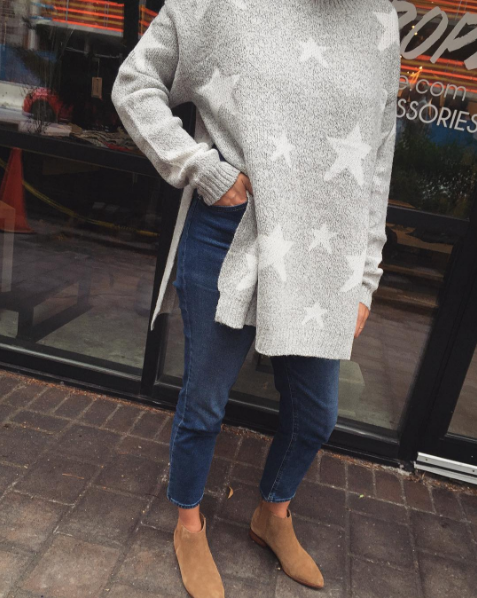 Enjoy the Natural Beauty at Our Fingertips
We are so lucky in Halifax that we have so much pristine wilderness nearby. Point Pleasant Park, Long Lake and the Dingle are just a few great—and close—options if you're looking for a new park to explore. You have to visit Peggy's Cove, and there's no excuse to not dip your toes in the ocean at least once. Being outdoors is a natural stress reliever, so if you're feeling like it's crunch time, spend an hour outside in the fresh air. We're sure you'll feel a big difference.
Stock Up on Delicious Local Souvenirs
When you head home for holidays, you will want to bring something unique to Nova Scotia as a gift for your loved ones. Something that you won't get anywhere else is the wide range of goodies available at Haskapa. Haskap berries are an ancient berry recently introduced into Nova Scotia, and Haskapa has been making them into a range of delicious products. You'll find everything from fine foods (teas, jams, relishes, dried berries, and chocolates), to wine and spirits, to health and beauty products (soap and lip gloss) made from this ultra healthy wonder fruit.
Visit Dartmouth, and See Halifax from the Other Side
It's only a ferry ride away! Downtown Dartmouth has been transforming over the past few years but lots of Halifax residents still haven't made the trip. The ferry terminal is just 5 minutes down the boardwalk from Bishop's Landing and the crossing takes 15 minutes. Did you know that Halifax Transit provides free transportation during the academic year for full time students? All you need to do is show your student ID, and you can hop on the ferry!
Once you've arrived, you can explore some of the cute shops and boutiques that have recently popped up around Ochterloney and Portland Streets while you're there. Plus, you'll have the added bonus of seeing beautiful downtown Halifax from that side of the harbour.
Enjoy a Special Occasion
When it's time to celebrate, head to Little Oak. Whether you're looking for a meal made from the best produce Nova Scotia has to offer, or you want to choose from a dreamy list of cocktails, you won't be disappointed. Plus, they always have oysters and charcuterie, seafood or cheese boards so you can nibble in style while you're trying to decide which of their ever changing dishes to enjoy.
Treat Your Body Like a Temple
We know how it is: you study hard and you play hard. Making sure you're getting all your nutrients is key to staying healthy enough to go to all your classes (and of course, all the activities outside of class). Visit Juice Press for your regular dose of freshly pressed, nutritious—and most important—delicious juices. Pick one up on your way to class, or order a 1, 3, 5 or 10 day cleanse.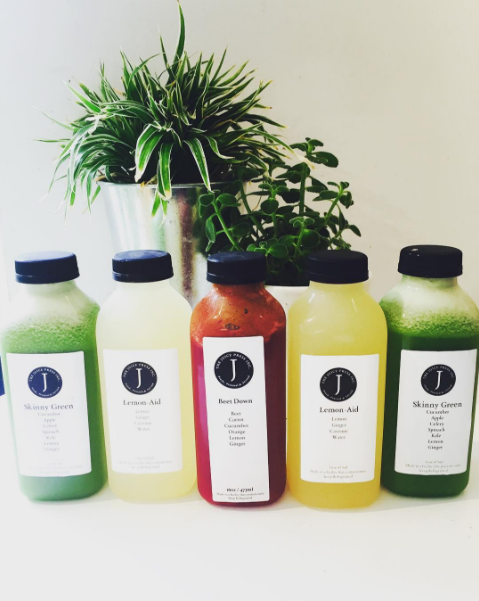 We wish all students best of luck in their studies, and we hope to see you all soon, exploring all the great shops, restaurants and services that Bishop's Landing has to offer.