Exciting news for Haligonian fashionistas! 4 to 8 Sample Fashions is BACK in Bishop's Landing for the month of August.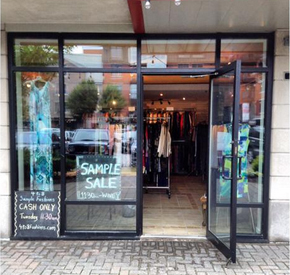 Established in 2012, 4 to 8 Sample Fashions gives you the amazing opportunity to own discounted off-the-rack designer samples one to two seasons before they're released. And, since they're one-off samples, 4 to 8 Sample Fashions only carries one of each piece! That means you can snag an incredible designer outfit and know you'll be the only person wearing it at your next event.
Discount Designer Fashion for Halifax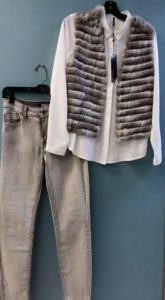 4 to 8 Sample Fashions believes everyone should be able to try feel-good designer fashion—that's why all designer pieces are offered at a deep discount of 72% off the manufacturer's retail price. Not only will you be able to own a one-of-a-kind designer piece months before its officially released, but you'll save serious cash. Why wait and pay hundreds of dollars when these designer fashions are offered in a high-end retail store? Get them now for 72% off and be a trendsetting genius!
In addition to racks upon racks of one-off designer pieces, 4 to 8 Sample Fashions also has over 400 swimsuits for sale. If you're growing tired of your beach wear collection, now is the perfect time for a midsummer wardrobe refresh!
Score seasons-ahead deals on brands like Buffalo David Bitton, soyaconcept, Tribal, and more. Whether you need more summery pieces for the patio nights and beach days ahead or want to get a head start on fall fashions, you'll find something unforgettable at 4 to 8 Sample Fashions' pop-up shop.
Don't Miss the 4 to 8 Sample Fashions Pop-Up Shop
Whatever your style may be, saving 72% on one-of-a-kind designer items will look amazing on you. Don't miss this opportunity to add stunning high fashion pieces to your wardrobe without breaking the bank.
4 to 8 Sample Fashions can be found in Bishop's Landing between Piece of Cake Fine Bakery and Pearl City for the month of August, from 11am until wine o'clock!