The Halifax waterfront restaurant scene has never been more exciting. Bishop's Landing is now home to Little Oak, a 27-seat bar with an impressive wine and spirits menu, a daily selection of small plates to choose from, and a waterfront patio to enjoy beautiful summer afternoons and evenings.
North End Charm Meets The Halifax Waterfront
Little Oak is the latest dining experience from the team behind Agricola Street Brasserie, a popular French- and farm-inspired eatery in the North End. Over the past few years, owners Michael Hase, Rachel Knox, and Ludovic Eveno built strong relationships with local farmers and producers, leading them to bring their fresh food philosophy to the Halifax waterfront.
Small Plates, Bold Flavours
Little Oak's menu features an ever-changing selection of small plates, charcuterie, and seafood. The daily menu is dependent on what's fresh at the Halifax Seaport Market, just 500 metres down the harbourfront. Sample chef-designed creations like tuna with avocado and pineapple, duck breast with summer vegetables and parsley dressing, or ricotta gnocchi with foraged mushrooms. It's downtown Halifax's most exciting new place to have lunch or a post-work snack.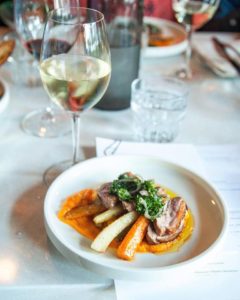 Impressive Wines & Spirits
Little Oak's wine list is extensive—wine lovers will no doubt be impressed by their cellar. Choose from specially selected bottles or try something different, one glass at a time. Little Oak uses Coravin wine extraction technology, which allows individual glasses of wine to be extracted from a corked bottle, preserving its intended flavour.
Lovers of spirits will be fans of Little Oak's cocktail list. Try something new, like Ofrenda—a tequila-based cocktail featuring black peppercorn and green pepper. Talk to the bartender and sommelier for special requests and their expert pairing suggestions.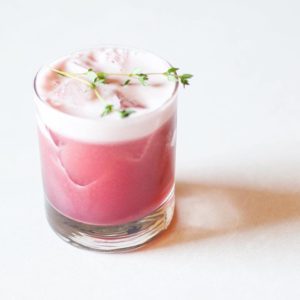 Gorgeous Waterfront Patio
Make the most of a fleeting summer on Little Oak's brand new outdoor patio! A beautiful addition to the restaurant patios at Bishop's Landing, it's the best place to enjoy a leisurely lunch or a cocktail on a warm evening.
Little Oak opens for lunch at 1pm and is open late, every day of the week except Wednesday. Happy Hour is every day from 4pm-6pm, meaning you can enjoy $2 off any wine by the glass or beer on tap. No reservations are available, so arrive early and stay late!
For more waterfront dining inspiration, click here to see the restaurants and patios at Bishop's Landing.