Brand new to Bishop's Landing is Haskapa, a locally-owned specialty shop with a bevy of delicious products made from the haskap berry. This berry is native to Japan and Siberia, but just so happens to also flourish in Nova Scotian soil. This is Haskapa's second retail store—the original can be found in Mahone Bay, close to their berry farms in Blockhouse and New Germany.
The haskap berry's flavour is described as a delicious mix between blueberry and raspberry with a hint of elderberry. Haskaps are also good for you, containing anthocyanins, vitamin C, phenolic compounds, and other antioxidants.
So, why dedicate an entire store to one berry? Well, the "Berry Inventors" at Haskapa have discovered dozens of ways to incorporate the haskap berry into products like juice, spirits, jams, candies, and even body scrubs and lip balm. Take a look at a few of their unique products, then come experience Haskapa for yourself!
Haskapa Haskap Juice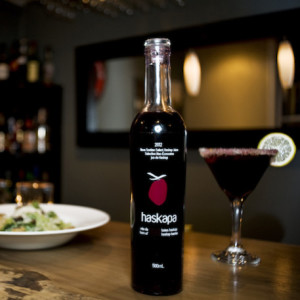 Haskap juice is subtly sweet, richly flavoured, refreshing, and packed full of antioxidants. Enjoy it on its own, as part of a cocktail, as a substitute for red wine in cooking, or mixed with sparkling water.
Haskapa Haskap Jams & Condiments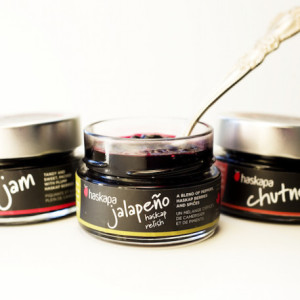 Switch up your breakfast routine with tangy Haskap Jam, or get even more adventurous with Haskap Chutney and spicy Jalapeño Haskap Relish. Haskap Chutney is delicious paired with cheese and cold meats, and the Jalapeño Haskap Relish performs well with brie or cream cheese, or as a glaze for your favourite meat.
Sweet Haskap Products
Try Haskap Maple Syrup—a perfect blend of Nova Scotian maple syrup and haskap juice—on your pancakes or waffles this weekend. You can also indulge in haskap chocolates created by Nova Scotia's finest chocolatier Rouseau's Chocolatier.
Haskapa Haskap Cosmetics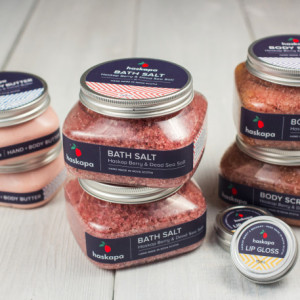 Haskap berries are good for more than just eating! Add some zing to your at-home spa night with Haskap Bath Salt or Haskap Body Scrub, then pucker up with Haskap Lip Gloss.
Haskapa Haskap Alcohol
Looking to bring something unique to your next party or gathering? Try Haskap Gin or Haskap Vodka, both available in store to inspire delicious cocktails and martinis.
Haskapa Haskap Powder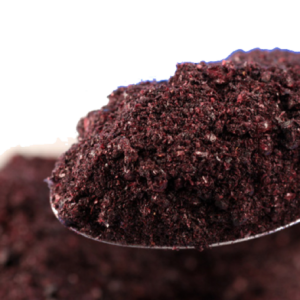 This is the first product of its kind—haskap berries made into a powder using a unique process which maintains 94% of of berry's bioactive compounds. Enjoy pure Haskap Berry Powder in your morning smoothie, or add another superfood boost with Chia & Haskap Powder Mix.
Haskapa Haskap Ice Cream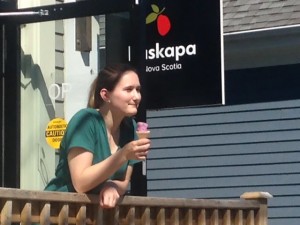 Available only in store, waterfront visitors will be able to try haskap berry ice cream all summer long!
Great for Gifts, BBQs, Visitors, and More
The Haskap store is also home to other locally made products, making it a must-visit destination for travellers looking to take home an authentic taste of Nova Scotia. Surprise a friend or family member with a one-of-a-kind Haskapa gift or create the biggest hit dish at your next BBQ with haskap berry products.
Visit the Haskapa store in Bishop's Landing and find out why people love haskap berries!