Father's Day is on Sunday, June 19th. Have you made plans for Dad yet?
If you're looking for ideas to create the perfect Father's Day celebration in downtown Halifax, we have them! No matter what kind of Dad you have, we can help you treat him to a memorable Father's Day.
Match your Dad with the plans below, and your Father's Day will be all set!
Casual Dad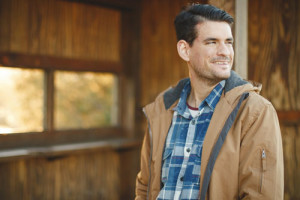 Casual Dad is a real Dad's dad. He likes to do lots of Dad stuff—DIY home improvements, watching hockey, and grilling on the deck.
This Dad may want to stay home and hang out with his family on Father's Day. We hear you, Casual Dad! Bishop's Landing has everything you need to prep for Dad's special day.
There's a good chance Casual Dad will want to grill up his own meal next Sunday, but check with him first—if he'd rather have someone else do the cooking, you can't go wrong with the incredible steak and burger menu at Hamachi House. He can also chow down on the Infamous Housemade Chopped Tenderloin Burger from The Bicycle Thief.
If Casual Dad wants to grill on the deck, he'll need a great brew: Nine Locks India Pale Ale from Bishop's Cellar is an American style IPA brewed right here in Dartmouth, and pairs excellently with anything spicy or cheesy.
To top off the evening, Casual Dad will want to dig into some cake (because what's a celebration without cake?). We're positive that this Dad will love an authentic Cape Breton rum cake from Rum Runners NS.
Fancy Dad
The polar opposite of Casual Dad, Fancy Dad enjoys the finer things in life and would rather leave the home improvements to the experts. He may still like to watch sports, but probably something fancy like golf or water polo.
Fancy Dad works hard to stay fancy, so treating him like a king on Father's Day is a must. Make reservations for yourself and Dad at The Bicycle Thief, where menu items like jumbo shrimp grilled in Cognac, handmade Ravioli, and Filet Mignon will cater to his fancy tastes while providing a relaxed, come-as-you-are atmosphere for the whole family! Plus, The Bicycle Thief boasts an extensive wine and spirits menu to toast Fancy Dad.
If Fancy Dad prefers to celebrate at home, a supermarket slab cake simply won't do. Drop in to Piece of Cake Fine Bakery & Cafe to discover unique treats like matcha mille crepes, mango thousand layer cake, and red rose eclairs! They can also create custom cakes perfectly tailored to this Dad's tastes. Cap off the evening and toast your Dad with the best of the best—bold and full Zenato Amarone Classico della Valpolicella Riserva Sergio Zenato 2008 is as incredible to drink as it is hard to say. No worries—you can order it online to really impress your Fancy Dad.
Business Dad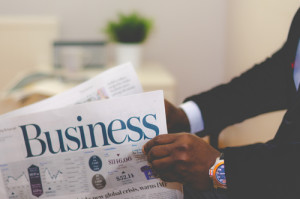 Business Dad likes a lot of the same things as Casual Dad, but doesn't have as much time to enjoy Dad things like backyard BBQ and camping trips. This Dad is all business during the day, but has a softer side once 5pm rolls around.
Let Business Dad hang up his suit and enjoy a relaxed evening with his family—no smartphones allowed. Take him out for dinner on Father's Day, where he can choose his favourite menu from Halifax's favourite waterfront restaurants.
Business Dad probably spends a lot of time tethered to his desk, so let him stretch his legs with a relaxing stroll along the Halifax waterfront boardwalk. On the way, you can stop at Sugah! for a hand-paddled ice cream to enjoy on the walk, or locally made chocolates for him to hide in his filing cabinet.
Toast Business Dad at home (or save this bottle for a family BBQ) with Montes Alpha Cabernet Sauvignon 2012 from Bishop's Cellar—a full bodied, sophisticated wine that any Dad will love.
No Surprises Dad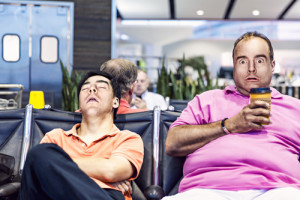 No Surprises Dad might also be a Casual Dad, a Business Dad, or even a Fancy Dad—but this Dad is the hardest to buy for. That's because whenever you ask this Dad what he wants, his answer is always the same: "nothing!"
No Surprises Dad might already have it all, but that doesn't mean you can't surprise this Dad (despite the name). Take this Dad out to dinner at Hamachi Steakhouse, where incredible fusion cuisine offers something new for everyone to try on the menu. For an extra surprise, book a teppanyaki table and watch No Surprises Dad be amazed by one of Hamachi's chefs cooking his meal right at his table—it's a meal and an entertaining show, all in one!
No Surprises Dad might also be surprised to learn that the Smiling Goat Organic Espresso Bar doesn't just serve great coffee (although it most certainly does that)—they're also licensed and are featuring live music every Thursday and Sunday throughout the summer! Take Dad out for a live music experience this Father's Day and pair it with a craft beer in a downtown coffeehouse. Surprising indeed.
To surprise Dad's tastebuds at home, pick him up a bottle of Diplomatico Rum Exclusiva from Bishop's Cellar, distilled from molasses in copper pots and aged for an average of 12 years in small oak casks before being bottled. With notes of vanilla and caramel, it's a delicious twist on the rum he may already have in his liquor cabinet (and pairs very well with cigars).
No matter what kind of Dad you have, Bishop's Landing can help you help him celebrate his special day in the heart of downtown Halifax. Mark Sunday, June 19th on your calendar and have the best Father's Day yet here on the Halifax waterfront.