Halifax is home to a beautiful harbour and North America's longest continuous boardwalk. We made our home on the Halifax waterfront for a reason—not only is it one of the most gorgeous areas of our city, but it's right in the heart of all the summertime event action.
There are tons of events happening in Halifax this summer. Here's a list of exciting events taking place on the waterfront, plus a few from other areas of the city. Mark your calendars, because summer 2016 is going to be jam-packed with family fun!
Doors Open Halifax
June 4 & 5
Free
Doors Open Halifax will once again give Haligonians and visitors to the city an exciting glimpse behind usually-closed doors. Buildings of historical, architectural, or contemporary interest will grant free access to the public to explore little-known parts of Halifax. 2016 venues around Bishop's Landing include the Cable Wharf and Theodore Tugboat, Canadian Museum of Immigration at Pier 21, CSS Acadia and Boat Shop (Maritime Museum of the Atlantic), and more. Learn More »
Halifax Ribfest
June 30 – July 3
Free admission (concession prices vary)
Halifax Ribfest is back and even bigger in 2016! The celebration of all things BBQ will be held for a whopping four days over the Canada Day long weekend. Enjoy a variety of vendors, live entertainment, and—most importantly—every kind of smoked and BBQed rib you can imagine! Located in the Salter St. parking lot right next door to Bishop's Landing. Learn more »
Canada Day
July 1
Most events free
Happy birthday, Canada! The entire city will be celebrating Canada Day, with many exciting events happening on the Halifax waterfront. Family-friendly activities will be held all day long, culminating with a spectacular fireworks display best viewed from the boardwalk. Learn more »
Royal Nova Scotia International Tattoo Festival
July 4 – 6
Prices vary
The world's largest annual indoor show is bringing some of the excitement outdoors to the Halifax waterfront this summer! In addition to the exciting 2016 show to be held at the Scotiabank Centre, select performances will be held on the waterfront at noon during each day of the Festival—and they're free to the public. Learn more »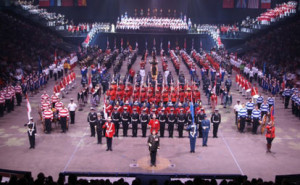 TD Halifax Jazz Festival
July 13 – 17
Ticket prices vary
The oldest jazz festival in Atlantic Canada turns 30 this year! Over 100,000 visitors are expected to attend the festival, much of which is held on the Halifax waterfront. The acts are spectacular and the vibe is uniquely Haligonian. Learn more »
Halifax Pride Festival
July 14 – 24
Many events free, admission varies
This annual celebration of the LBGTQ+ community and its allies turns the city into one giant cultural festival which strives to be accessible to all. Enjoy daily events, live music, picnics, art shows and film screenings, and more—all culminating in the Pride Parade on July 23rd. Learn more »
Halifax International Busker Festival
July 27 – August 1
Free admission (donations encouraged)
The Halifax International Busker Festival is the oldest and largest busker festival in Canada. Join over 100,000 spectators on the Halifax waterfront to see incredible shows from international performers, and enjoy a variety of food and craft vendors. Learn more »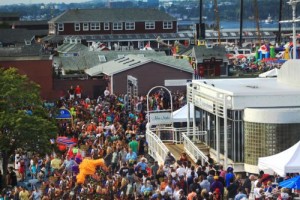 Natal Day
July 29 – August 1
Many activities free
Natal Day will be celebrated at 30+ events held on the waterfront and at other locations across the city, including live music, parades, family activities, fireworks, and more. Learn more »
Halifax Seaport Beerfest
August 5 – 6
Advance tickets $49 + tax, food and beverage prices vary
This year, Halifax's favourite beer events turns 10! Enjoy a sampling of 300+ unique beers and ciders from 110 producers at the Cunard Centre paired with beer-friendly foods from local vendors. Learn more »
Whether you're a festival fanatic, a craft beer enthusiast, a film lover, a fireworks junkie, or just love experiencing all the culture, community, and creativity Halifax has to offer, summer 2016 promises to be a spectacular one on the waterfront!
For more Halifax summer events, check our News & Events page—we update it with new events whenever information is available.
See you on the waterfront!