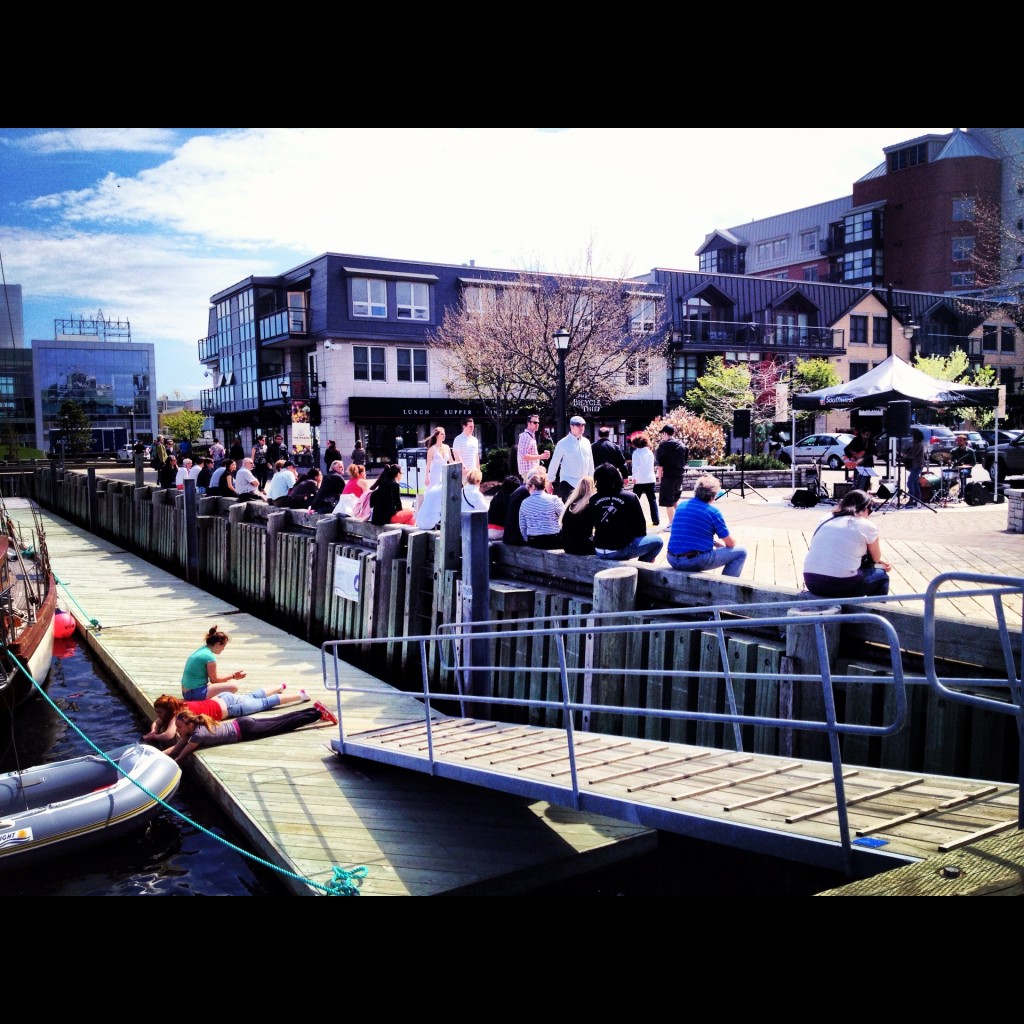 When the weather warms up, the Halifax waterfront becomes a hot spot for tourists and locals alike. With fantastic restaurants, museums, and shops, as well as a taste of local culture, everyone who arrives in Halifax for any length of time owes it to themselves to check out the waterfront and see what it has to offer. In this post, we're going to talk a little bit about the places you should check out the next time you decide to take a stroll down the boardwalk.
Start the Morning off Right! 
You'll love beginning your day with a coffee and a delicious local baked good from the Smiling Goat Organic Espresso Bar. Well known amongst coffee and espresso aficionados, the Smiling Goat offers wonderful treats that you'll enjoy as the sun rises over the Halifax harbour.
If you're in the mood for a healthy boost to start your morning off right, pop into the Juice Press, where you'll find drinks made from raw, organic produce in their cold pressed juicer. With all the vitamins and minerals you need, there's no better way to begin your day than with a drink from Juice Press.
How About a Shopping Spree? 
After breakfast, it's time to get down to some serious shopping! The Piazza has plenty of shopping options, including the brand new Alexa Pope store, which offers fashionable women a distinct blend of clothing equally inspired by the runways of Paris and the streets of New York City and Los Angeles.  For more clothing, accessories, and gifts, visit The Unicorn, Pearl City, and Frieda in the Piazza.
For those in the mood for a different kind of shopping, may we suggest Paul Stulac's Smoke on the Water? This shop is a must stop for cigar aficionados, as well as those interested in the finer things in life. With a walk-in humidor and a large selection of products, you'll love the atmosphere Paul Stulac provides.
A Waterfront Walk
As you make your way down the boardwalk, you'll find plenty of things to do in Halifax—including the Seaport Farmers' Market, North America's oldest continuously operating farmers' market. The Maritime Museum of the Atlantic is also located close by, where you'll discover Halifax's connection to the Titanic. They host a weekly free concert series each Tuesday during the summer—enjoy the free show, then pop around the corner to the Piazza for a beverage and a snack.
There's Always Something to Do in Halifax!  
Do you have a sweet tooth? Check out Sugah! Would you like to have a delicious dinner with friends and family? Stop by Ristorante a Mano, Hamachi Steakhouse, or the Bicycle Thief—each offering a gorgeous patio with a harbour view. Or maybe you'd like to grab a couple of treats for the evening from Piece of Cake Fine Bakery & Cafe and Bishop's Cellar? The Halifax waterfront has something for all ages! For more things to do in Halifax, be sure to stop by www.BishopsLanding.com.