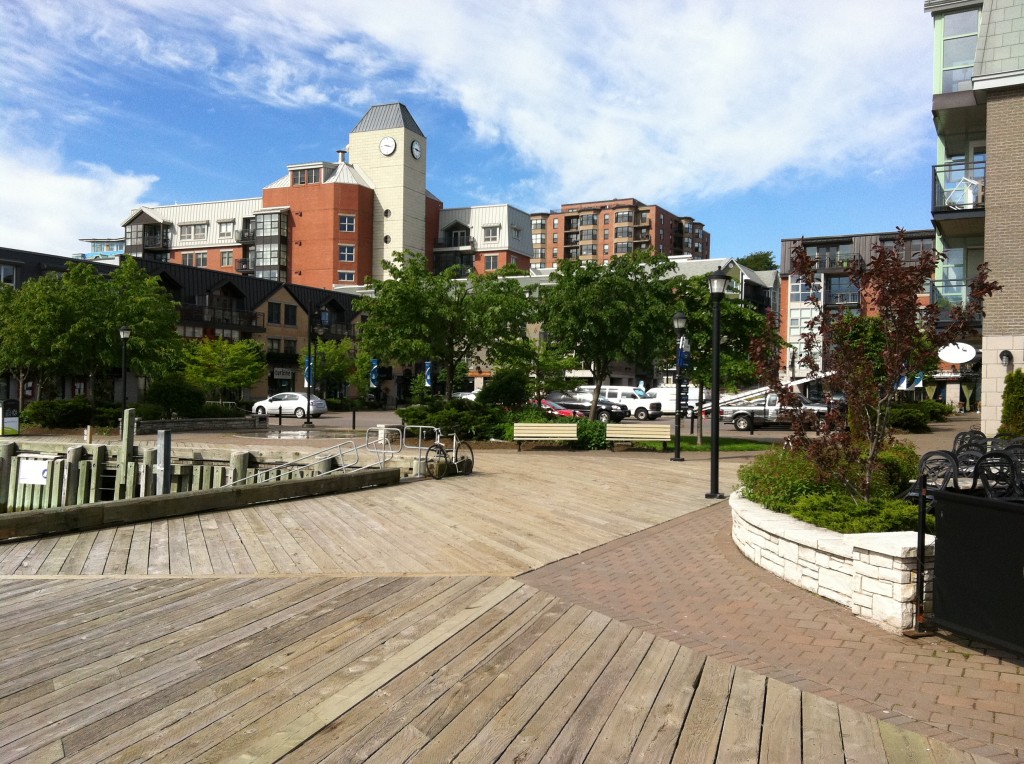 After a long winter in Halifax we're finally seeing signs of spring down here at Bishop's Landing, and there's no doubt you're looking to make the most of it. With nearly two dozen shops, restaurants, and services here at 1475 Lower Water Street, Bishop's Landing has everything you need to start the season off on the right foot. The next time you're out for a spring stroll, why not check out some of what we have to offer?
New Season, New Wardrobe
Stop in at the Unicorn to find perfect new additions to your wardrobe that are just right for this in-between season. With new arrivals for spring and summer 2015 that include women's fashions, accessories, and footwear from designers like Blacky Dress, Luisa Cerano, Eva & Claudi, Crea Concept, LaMarque Collection, Lauren Vidal, and more, their attentive staff will happily help you put together a fantastic new outfit to spring into style.
A Fresh Cut
What goes better with a new outfit than a new haircut? The award winning stylists at the Hair Factory are ready to give you that hot look for spring. Whether you're a woman looking for boho waves or a bombshell blowout, or a modern man looking for that brushed up, simple casual style, the Hair Factory can give you the look you've been after.
A Quick Lunch
After you spend you morning finding the perfect new outfit and getting your hair cut, why not take a break for a delicious, and healthy, lunch? The Smiling Goat now has an amazing new line of salads, including the Zesty Quinoa, which really has to be tasted to be believed. After your salad, head over to the the Juice Press to enjoy a soup and a cold-pressed juice. Or, if you're really hoping for a fresh start this season, sign up for one of their famous juice cleanses to kickstart your healthy lifestyle.
Enjoy Some Old Favourites
With a new season and warmer weather underway, why not start sampling some classic lighter beers and wines? Stop into Bishop's Cellar for a refreshing bottle of Nova 7 or a local I.P.A. You're sure to have a great spring evening with friends with fantastic drinks.
Spring has Sprung 
These are only a few ideas of all the things you can enjoy in and around Bishop's Landing this spring. Get out, enjoy the fresh air, and make the most of your spring—you'll be glad you did!
For more updates on spring fashion, dining, events and offers, be sure to follow us on Twitter, Facebook and Instagram.