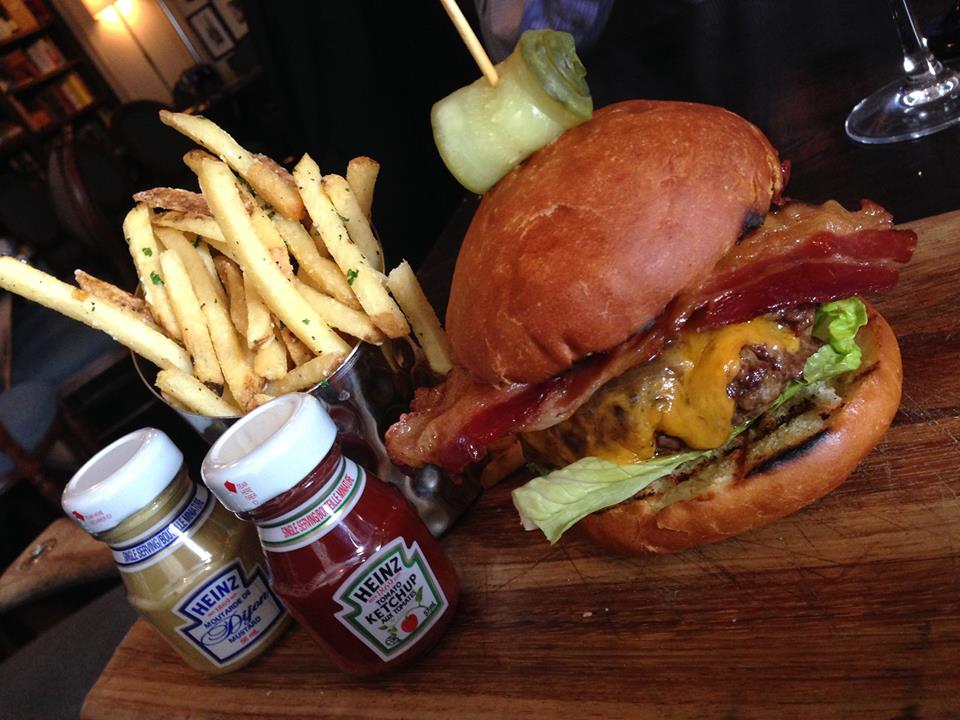 There may still be snow on the ground, but that hasn't stopped Halifax's 3rd annual Burger Week from kicking off! This year, over 60 restaurants located all over the HRM are offering up deliciously unique burgers for residents and visitors alike to sample and enjoy. While we encourage you to get out there and try all the different burgers Halifax's talented chefs have to offer, we'd like to take a minute to highlight a few dining options at The Piazza at Bishop's Landing and around downtown Halifax.
The Bicycle Thief 
This year, Bishop's Landing's own Bicycle Thief is proud to be offering up its Tenderloin Burger, which is highlighted by chopped tenderloin, double-smoked bacon, caramelized onions, lettuce and tomatoes, all topped by very old cheddar cheese. If that wasn't enough, this burger is served with sea-salted hand-cut fries.
La Frasca Cibi and Vini
Up the road on Spring Garden, you'll find The Bicycle Thief's sister restaurant La Frasca Cibi and Vini cooking up the Lorenzo's PEI Beef Tenderloin Burger. This burger's is topped with whiskey oak pork belly, fired cambozola, baby arugula, pommery alioli and Granny Smith pine nut relish. Served on a sweet onion brioche, this certainly is not a burger to be missed.
Gahan House Harbourfront
Just a short walk down the boardwalk from Bishop's Landing you'll find the Gahan House and their Burger Week offering. This stacked burger features house-ground Atlantic beef brisket, sirloin, maple candy bacon, IPA BBQ pulled pork, and ADL cheddar cheese with a panic crusted fried pickle, onion jam, garlic alioli, lettuce, and tomatoes all on an Iron Bridge brown ale bun. This massive burger also comes with a side, so you're sure to get your fill.
2 Doors Down
If you're looking for something a little lighter, stop by 2 Doors Down and try their Steakhouse Slider. With three cheeses, bacon, steak sauce, mushrooms, spinach, crispy onions and corned beef mayo, these sliders will pack a serious punch.
Burger Week always brings out a lot of customers, so why not grab yours to go and stop by Bishop's Cellar on the way home to pick up some wine, spirits, or beer to enjoy with your meal? Nothing will beat a cool Red Racer India Pale Ale or a glass of Saint Cosme Cotes-du-Rhone with your gourmet burger.
There are so many incredible burgers being crafted for Burger Week, you'll no doubt want to try as many as possible. The good news is that many of these burgers are only five dollars. Other burgers are slightly more, but a portion of their proceeds will be going to Feed Nova Scotia, so you can enjoy a top notch meal while giving back to the community. For more information on the amazing burgers you'll find in Halifax this week, head over to www.BurgerWeek.co