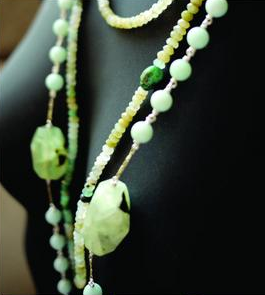 Join Frida at The Piazza at Bishop's Landing on August 1st and 2nd for a trunk show with Gisele Theriault of The Barber's Daughters!
Showcased by Opera and touted by singer Alicia Keys as her "favourite jewellery", The Barber's Daughters features collections of hand-engraved, contemplative pieces.
Browse the collections and visit Gisele in-store at Frida from 3-9pm on Friday, August 1st and from 10:30am-3pm on Saturday, August 2nd. We look forward to seeing you there!