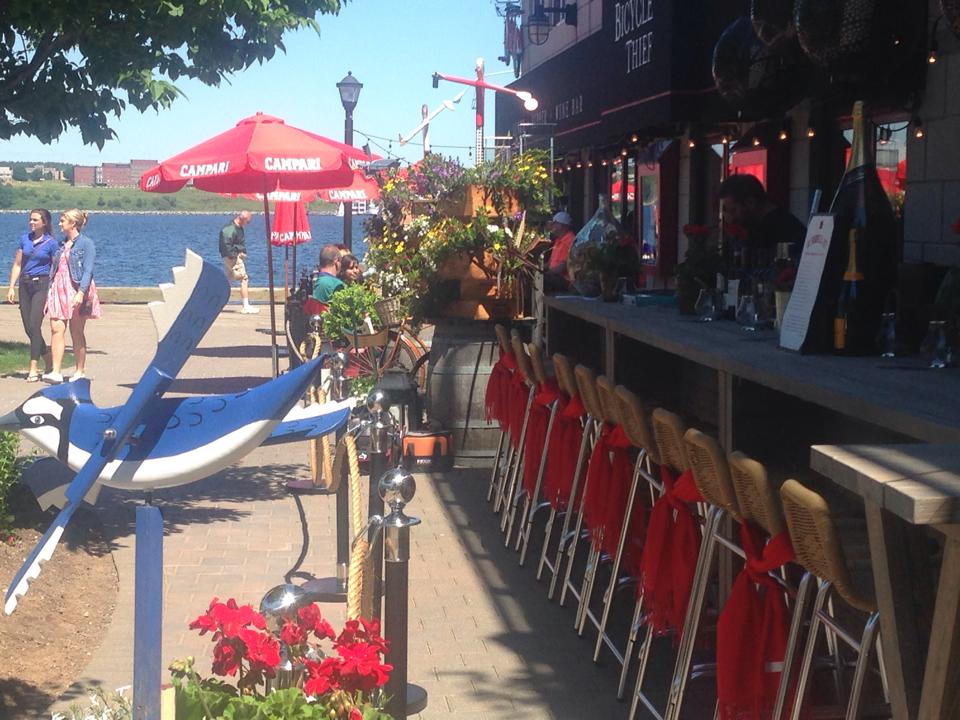 Just in time for summer, The Bicycle Thief has done it again with the launch of their NEW Outdoor Champagne Bar!
Wind down after work, pause during a waterfront boardwalk stroll or indulge in a romantic nightcap under the stars. Like their gorgeous waterfront patio, the outdoor bar will be open each day that weather allows this summer.
Peruse their new summer drink menu and prepare for your next visit to The Bicycle Thief at The Piazza at Bishop's Landing, 1475 Lower Water Street, Halifax!