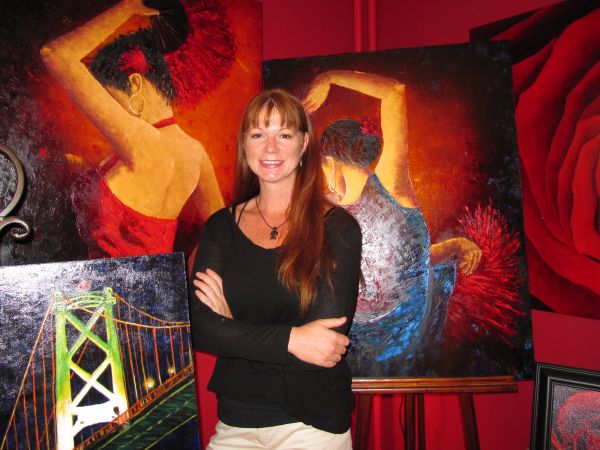 Celebrate Nocturne 2013 in Halifax with a visit to Maples Gallery in Bishop's Landing to witness local nocturnal artist, Kelly Mitchelmore, create a beautiful work of art before your very eyes!

Nocturne Art at Night is an annual event showcasing works of art across the city from 6pm to midnight and takes place Saturday, October 19th.
Maples Gallery is pleased to host Kelly Mitchelmore for this year's event. An acrylic and oil painter with a flare for the dramatic, Kelly is a nocturnal artist, making her an especially appropriate guest. She specializes in painting by knife in the darkness, working with thick layers of bright contrasting colours. Knife painting – also known as impasto – allows her to add texture, bold colour and metallic undertones to her canvases for more dimensions and luminosity.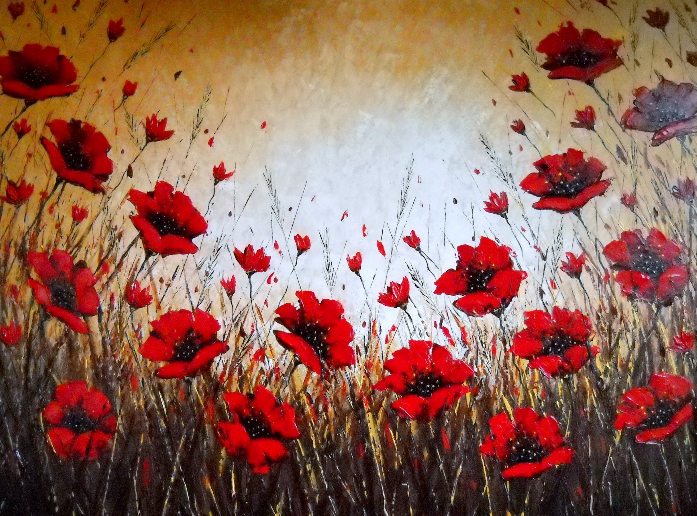 Known for her vibrant pallet, Kelly specializes in painting flowers and nature, nautical and scenic, buildings and streetscapes, figures and portraits, commissions and small paintings. Be sure to stop by Maples Gallery during Nocturne to see her at work, creating an original piece just for the event!
For more information about Maples Gallery and Nocturne, visit their listing—stop #40 in the Nocturne Halifax guide.
To learn more about the other happenings, check out the Nocturne 2013 PDF guide for all listings or visit the Nocturne Halifax website.