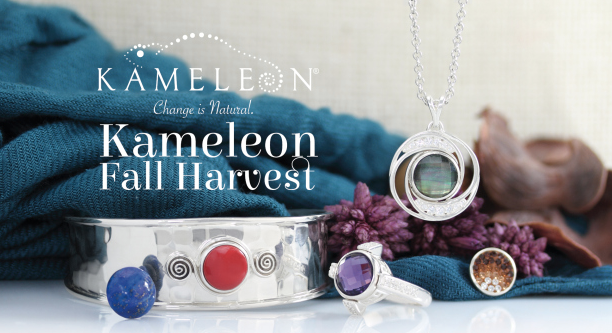 On Tuesday, September 24th, Bedazzled will be hosting a Kameleon Trunk Show from 10:00am to 6:00pm.
Kameleon Jewellery is a line of sterling silver interchangeable jewellery created and based in Dartmouth, Nova Scotia. Unique in the global marketplace, Kameleon is the first jewellery system to offer interchangeability across the entire spectrum of jewellery products, including rings, earrings, pendants, bracelets, necklaces and pins. Each piece of jewellery is carefully crafted to accept small interchangeable inserts called JewelPops, which come in a rainbow of colours and materials such as semi-precious stones, Swarovski Crystal, synthetic opals or sparkling cubics.
Be sure to drop by Bedazzled's boutique at Bishop's Landing this Tuesday to take advantage of special promotions and door prizes!
PS – Love FREE jewelry? Bedazzled is giving away at $150 gift certificate when they reach 150 fans on Facebook! "Like" them today for your chance to win.