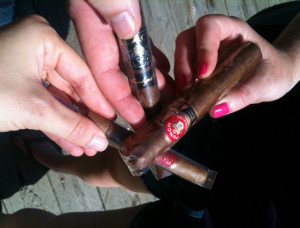 The Piazza at Bishop's Landing was happy to see a number of Halifax-based bloggers enjoying their Big Day Downtown among our merchants. 
The group at This Needs to Stop enjoyed, in their words, the "Biggest Day Downtown" which included sampling delicious wines at Bishop's Cellar, a stop at Ristorante a Mano, curing a sweet tooth at Sugah! and choosing from Paul Stulac's wide range of cigars – all here at the Piazza at Bishop's Landing. Read their full post here.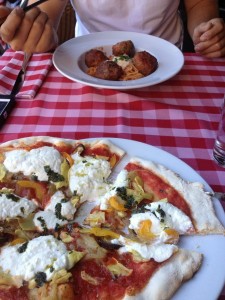 Rude Kitten capped off their Big Day Downtown by exploring at the market, visiting Attica and more with a satisfying meal at Ristorante a Mano. Read the full post.
Thanks to all of the bloggers for including us in their Big Day Downtown and we look forward to seeing you all again soon!
Follow along for the next part of Downtown Halifax's Big Day Downtown promotion – How Will You Show Yours? – for your chance to win a $100 gift card redeemable anywhere downtown. Tweet to them @DowntownHalifax and use the hashtag #BigDayDowntown!