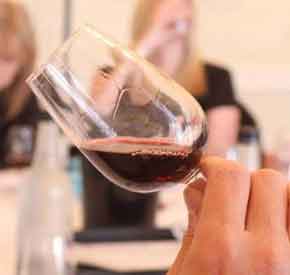 Brush up on your wine education in Bishop's Cellar's 5 Week Wine Appreciation Course staring this September!
In this fun, informative course, learn to identify the wine in your glass (never mistake a Pinot Grigio for a Chardonnay again!), discover the many wine regions of the world and learn about what it takes to turn grapes into wine.
This class is open to all, from enthusiastic beginners or self-proclaimed connoisseur to anyone working (or interested in working) in the food and beverage industry. Courses are $225 + HST per person.
For more information, visit the course outline and check the course dates.
To register, email Kathryn or call 490-2675.