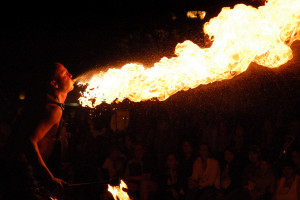 Starting July 31st and running until August 5th, the Piazza at Bishop's Landing will be hosting a new stage for the Halifax International Busker Festival. The Busker festival, now in its 27th year brings hundreds of international artists including acrobats, dancers, contortionists and musicians to Halifax's waterfront.
A schedule of events is available at the Busker Festival website. Just look for the Piazza stage.
Photo by Flickr user Sandy Chase.