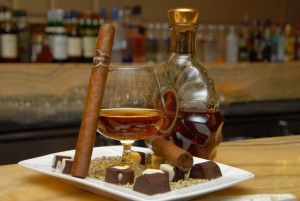 Father's Day is coming up this weekend, and what better way to treat dad than with a thoughtful, locally-sourced gift? From cigars and sweets to wine and spirits, the shops at The Piazza at Bishop's Landing have you covered!
Premium Cigars & Accessories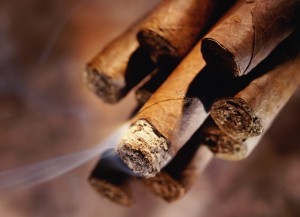 Is your father a cigar aficionado, or simply enjoys the finer things in life? Treat him to your pick of Paul Stulac's Smoke On The Water's extensive range of cigars from around the world. Visit the boutique for a large selection of authentic Havana cigars and a range of accessories.
Wine & Spirits
Look no further than Bishop's Cellar for the wine and spirit-lover in your life. Choose from their wide range of world-class wines or locally-crafted spirits and brews and give dad the gift of flavour this Father's Day.
Sweet Treats


Is your dad known to harbour a bit of a sweet tooth? Visit Sugah! and choose from a variety of confections crafted onsite at their Piazza at Bishop's Landing location, like the new Kraken Crunch tablet (milk or dark chocolate with crunchy, salty seaweed) or Chai White Chocolate tablet. For the rum lover in your life, you'll find more goodies to choose from next door at Rum Runners Rum Cake Factory, offering delicious rum cakes baked right onsite as well as a fun line of t-shirts.
Artwork & Carvings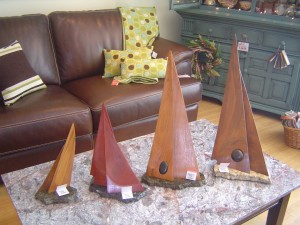 For the father with an appreciation for Canadian artwork, visit Maples Gallery and browse their selection of beautiful works by artists like Holly Carr, Sanna Rahola, Tom Forrestall, Kelly Mitchelmore and more. You'll also find a stunning collection of wood carvings by Jim Darley, including sailboats and abstract pieces.