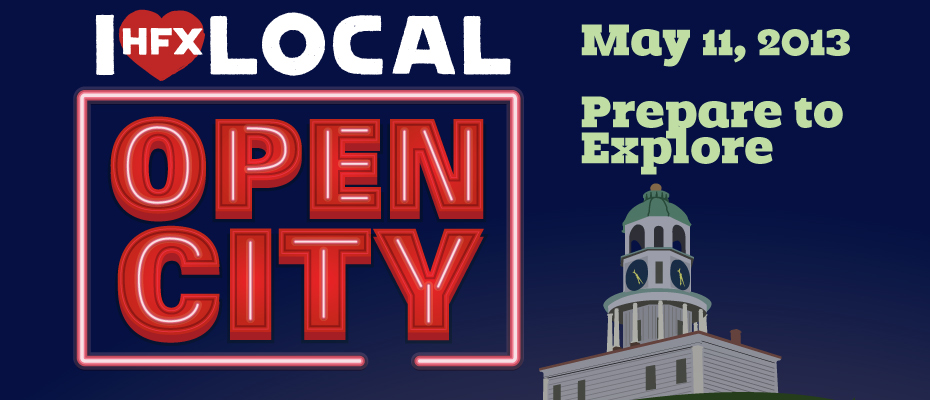 Open City 2013 is taking place Saturday, May 11th to celebrate all things local in Halifax. The Piazza at Bishop's Landing is proud to be participating as a sponsor again this year with live music, gift certificate giveaways and plenty of reasons to buy local!
LIVE MUSIC BY ACRES & ACRES
To celebrate the day and add to the atmosphere, local group Acres & Acres will perform on the Piazza fountain from 11:00am – 3:00pm. A family-friendly group, Acres & Acres have received great accolades through the last few years with their easy listening tunes and top 10 charts across the country. The artists are very focused on the 'buy local' philosophy, making them a perfect fit for the event. You can read more about them here.
WIN $50 TO THE PIAZZA
On the day of Open City, we'll be drawing for four $50 gift certificates redeemable at any Piazza merchant. To enter, simply fill out a ballot at any participating Piazza merchant, no purchase necessary.
MORE REASONS TO BUY LOCAL
Bedazzled – TAX FREE shopping & felting demonstrations by Wendy Jack of The Neck's Best Thing
Bishop's Cellar – FREE tastings of Nova 7 with Benjamin Bridge winemaker, Jean-Benoit Deslauriers
Caffé Ristretto – $1 from every blended, frozen drink will be donated to the The Children's Wish Foundation of Canada – Nova Scotia Chapter
Hamachi Steakhouse – BackDoor Takeout: $10 sumo burger with hand cut fries
Maples Gallery – TAX FREE shopping & $1 off maple dressings
Rum Runners Rum Cake Factory – All tee shirts $10
Sugah! – BackDoor Takeout: $2.50 Hand Paddled Ice Cream & Chocolate Making Demo from 12:00pm – 2:00pm
Unicorn – 30% OFF all suits by Blackie and Periphery & TAX FREE on Stuart Weitzman footwear and all jewelry
BONUS: Waterfront Development is offering FREE parking at all Pay & Display lots on the Waterfront during Open City.
Be sure to make the Piazza at Bishop's Landing one of your must-visit destinations on Open City! We look forward to celebrating with you.