What better way to take in a mild Autumn evening in Halifax than taking in artwork, listening to music and enjoying delicious French onion soup along the Halifax waterfront?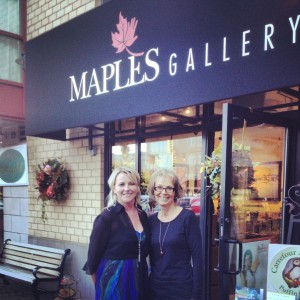 This week, the Downtown Halifax First Timers Club did just that, enjoying an evening of French-Canadian firsts hosted at Maples Gallery at Bishop's Landing.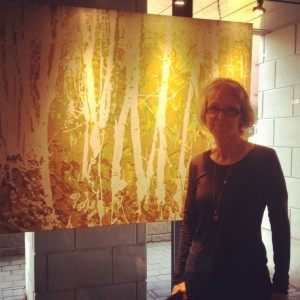 Visual artist Nadine Belliveau exhibited her latest collection, Jardins, at neighbouring Caffé Ristretto. Hailing from Digby, Nova Scotia, Nadine's collection of art plays with multi-dimensional forms using oil and acrylic paints to create the abstract paintings. Pieces included "Bois" (wood), "Jardin" (garden), "Mer" (sea) and "Herbes" (herbs), among others, using unexpected colours to bring the images to life on canvas.
Carrefour Atlantic Emporium created a lovely atmosphere outside of Maples Gallery with French music and literature.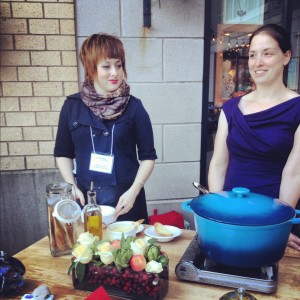 Guests enjoyed French onion soup by Ciboulette Cafe while perusing the displayed artwork and the other lovely, Canadian-made wares at Maples Gallery.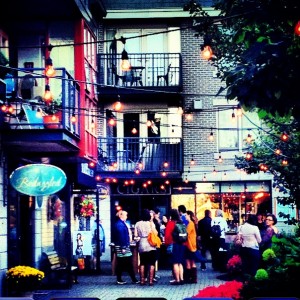 To learn more about Downtown Halifax's First Timers Club, join them on Facebook and stay up to date on future events.
Be sure to visit Maples Gallery for their selection of Canadian-made pieces, from artwork, jewelry and handbags to glass, pottery and corporate gifts.