One of our favourite (and most popular) trends of late is the statement bib. Spotted on runways, blogs and fashion magazines, bold statement jewelry is the perfect way to add personality and chicness to a t-shirt and jeans or take a little black dress all the way to glamourous.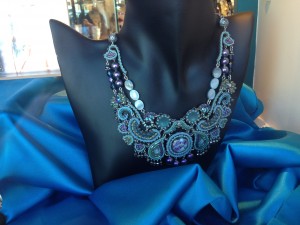 Bedazzled at Bishop's Landing has felt the pulse and has introduced a new line of statement jewelry for Autumn: Ayala Bar.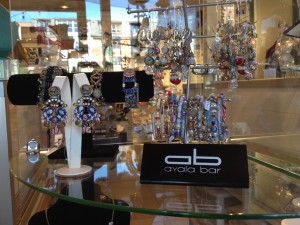 All pieces from the Ayala Bar collection are personally designed by its namesake artist. Each piece is handmade, lovingly composed of non-precious metals combined with glass beads, mineral stones and crystal rhinestones. Earrings, brooches, necklaces, and bracelets are offered in symphonic lines of colors. Ayala's creations draw on over ten years of experience as a costume jeweler, and an eclectic career in theater and interior design.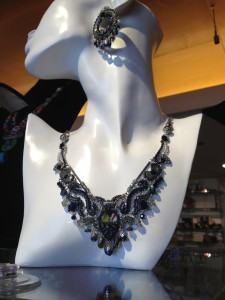 For inspiration on how to wear these gorgeous pieces, check out these styling tips or visit Ayala Bar's pieces at the Bedazzled boutique at Bishop's Landing.