Maples Gallery is celebrating their re-opening on the 12th, 13th and 14th of November.
This unique Canadian made gallery carries everything from original art work, hand painted glass, Hilborn Pottery, Pearl and Daisy Bath produces, Michique purses/wallets, Soy Candles, jewellery, prints, cards, books, Wild Grape Wreaths and Centerpieces.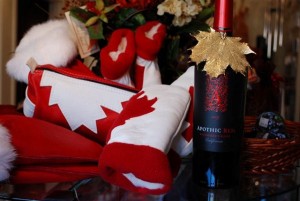 Gift baskets and gift cards are also available.
Save 15% off Saturday 10-5, Sunday 12-5 and Monday 10-6.*
Complimentary gift wrap and world wide delivery available.
*Discount does not apply to Original art work and Wild Grape Floral.