Audrey Too has announced new dates for its popular make your own Terrarium workshop at their Bishop's Landing store.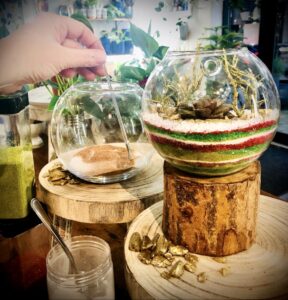 Upcoming workshop dates that still have available seats are as follows:
Thursday March 16th @ 7pm
Thursday March 23rd @ 7pm
Thursday April 6th @ 7pm
Thursday April 20th @ 7pm
Sunday April 30th @ 10am
 
The participation fee for the workshop depends on the size of terrarium you choose. Contact the store at (902) 444-2333 for more information.
---