Halifax was abuzz this weekend as a result of Open City, a Halifax-wide initiative conceptualized by I Love Local Halifax. Exciting things were happening all across the city and the Piazza at Bishop's Landing was no exception.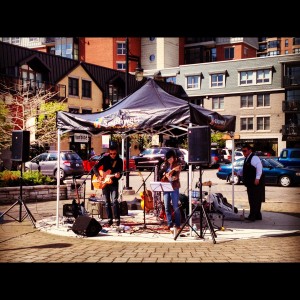 As supporters of the Open City weekend, we invited award-winning singer-songwriter Christina Martin to perform on Saturday morning and Sunday afternoon here at Bishop's Landing. Her performances, which also featured her talented husband Dale Murray, filled the Piazza with music and many visitors stopped to sit along the wharf and listen.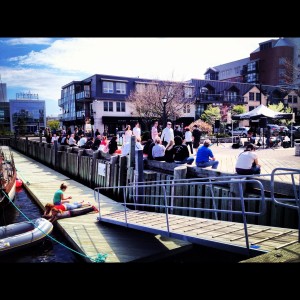 We were met with gorgeous weather and our shops had their doors open in participation, offering everything from giveaways and samples to demonstrations and exclusive specials.
Bedazzled hosted a trunk show for one of their most popular jewelry lines, Bejewel, on Saturday and gave away a gorgeous door prize from the Bejewel Sticks & Stones line.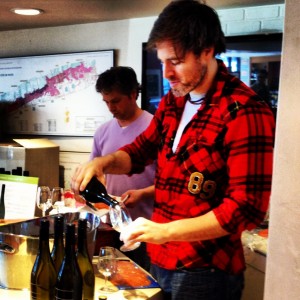 Bishop's Cellar hosted a tasting of Nova 7 with winemaker Jean Benoit of Benjamin Bridge, pairing the delicious samplings with local cheeses and smoked salmon.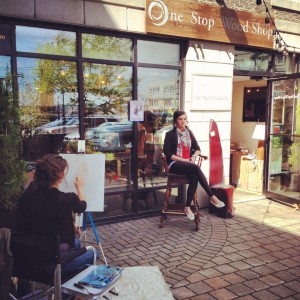 One Stop Wood Shop / Coal Wynd Gallery offered refreshments and giveaways and hosted artist Lisa Fraser who held a painting demonstration right outside their doors. They also sampled goodies from their newest line, Granny McNabs Scottish Kitchen.
The Hamachi Steakhouse patio was a popular waterfront stop and their special "side door takeout," a Sumo Burger with fries or salad, was a tremendous hit.
Maples Gallery offered samples of maple syrup, salmon, brittles and other maple products and held a draw for a wonderful Maples Mother's Day basket.
Rum Runners Rum Cake Factory featured live music and 25% off all clothing and glassware, and neighbour and sister company Sugah! held chocolate-making demonstrations and offered half price ice cream all weekend.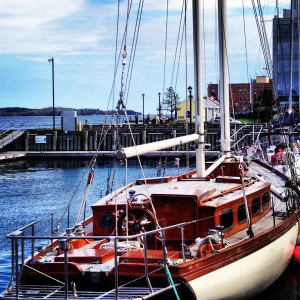 Thank you to everyone that came out to listen to our live music, took advantage of some of the fantastic sales and offerings and supported our independent, locally-owned businesses. We can't wait to see you all again soon!
To hear more about what Haligonians had to say about Open City and some of the goings-on at Bishop's Landing, check out today's cover article in the Chronicle Herald here.