Bishop's Landing Holiday 2023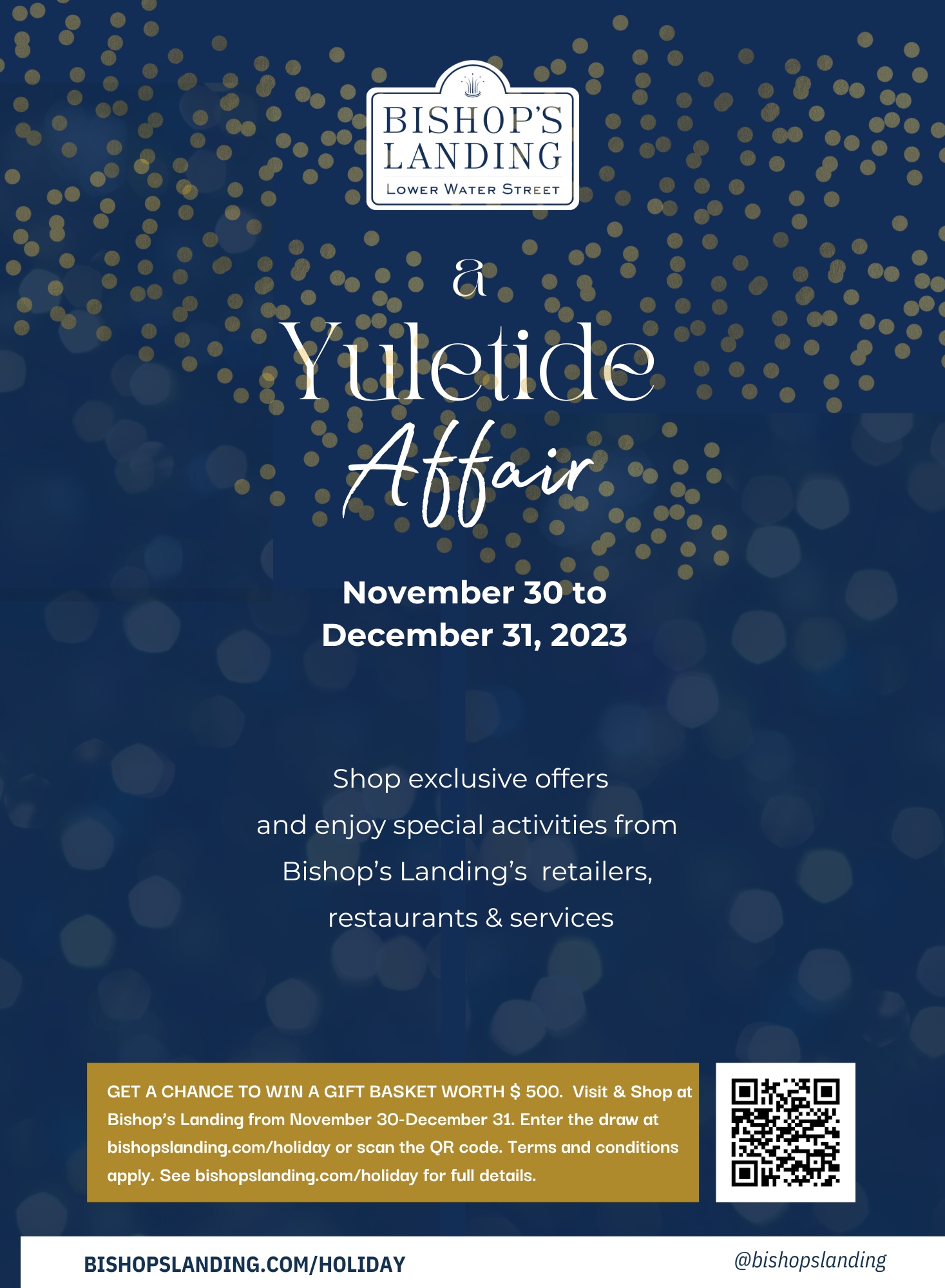 The holiday season is upon us and we're looking forward to have you at Bishop's Landing for a YULETIDE AFFAIR!
Enjoy these exclusive offerings and activities from our Bishop's Landing retailers, restaurants and services on the weekend of November 30th to December 3rd!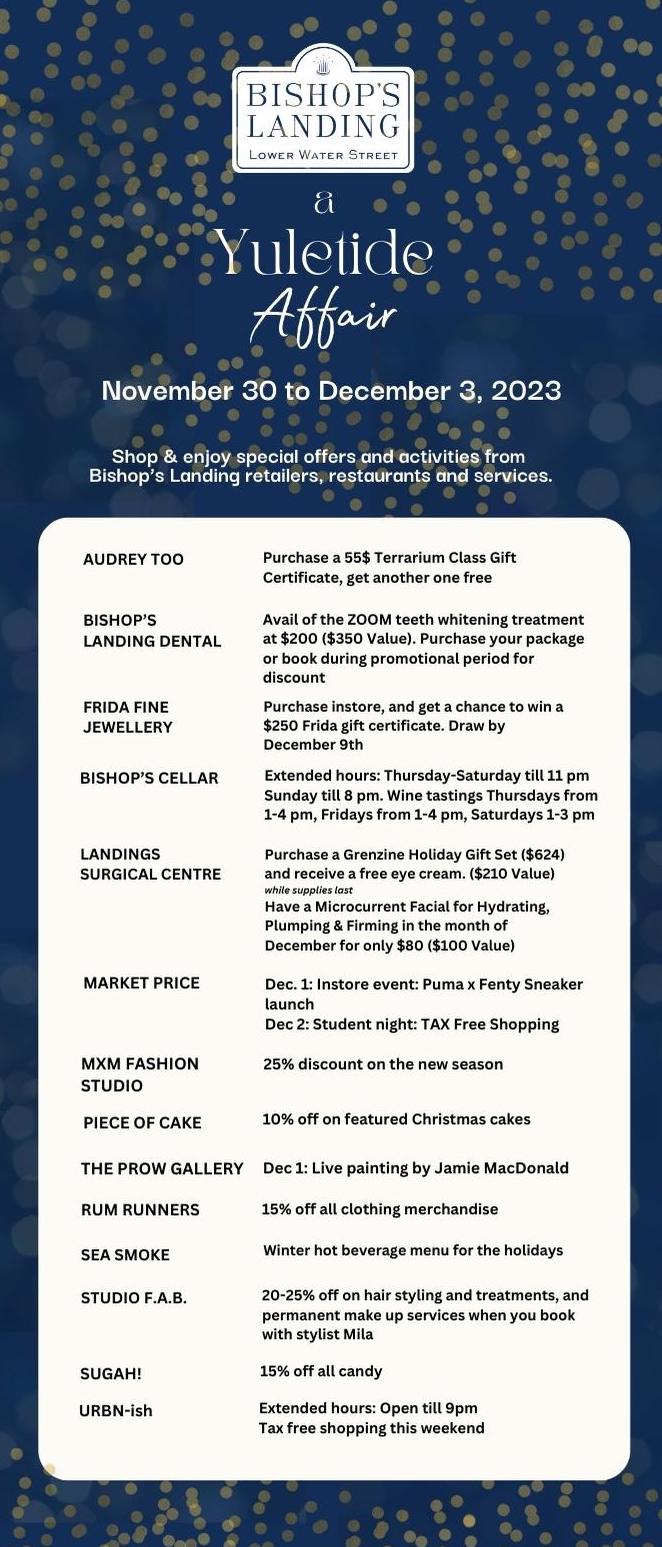 Read all about our Bishop's Landing retailers in our very first YULETIDE GUIDE. Get fabulous ideas for unique gifts or things you can do with your loved ones this holiday season.
You can also download the YULETIDE GUIDE FOR FREE here:
Bishop's Landing THE YULETIDE GUIDE
Chance to WIN A GIFT BASKET WORTH $500 when you shop and visit Bishop's Landing this December! Enter your details below to be in the draw: